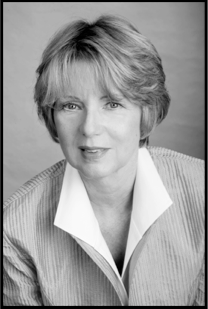 Dear Opera Society Member,
As I enter my second year as President of The Opera Society, I am proud of our mission to support Florida Grand Opera and of the work we do to fulfill that mission. With the help of the FGO team, our elected officers, board members and volunteers, we have worked together tirelessly to create programs that are engaging and relevant and also entertaining and inspiring.
The Opera Society provides amazing opportunities for its members to meet opera stars and other opera enthusiasts while enjoying compelling opera experiences; such as the elegant Guess Who's Coming to Dinner parties, the Lyrical Lunches which provide stunning opera previews, and Gala events like our festive champagne Holiday Party and the spring Impresario Luncheon coming in April 2023 celebrating Sherrill Miles, acclaimed as the foremost operatic baritone of this generation.
Charitable giving in the United States reached a record $485 billion in 2021, though the increase did not keep pace with inflation according to Giving USA. Their report states that donations in 2021 were 4% higher than the record-setting $466 billion contributed in 2020, but they were down 0.7% when adjusted for inflation. Many nonprofits are now feeling the strain because giving is not growing as fast as price increases according to Laura MacDonald, chair of the Giving USA Foundation.
These statistics make the work of The Opera Society even more important today. It is our privilege to be an affiliate of Florida Grand Opera and as such, our unique purpose is to financially support FGO and work to deepen the community's interest in their work. My goal as board president is to keep us loyal to that vision.
Everything we do is focused on enriching your experiences as members, so we are always open to feedback about our programs. Please feel free to reach out to me at (954 292 4574) with your ideas and know that we welcome anyone wanting to be more involved.
Thank you for sharing our vision as an affiliate of Florida Grand Opera and helping The Opera Society achieve its mission. I can't wait to see what we will achieve together this season!
With much gratitude,
Claire Crawford, President