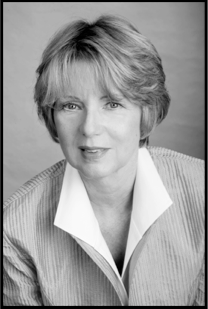 Dear Members,
In a year of unprecedented events and challenges, thank you for your membership in The Opera Society. In our community, you could have chosen to be involved in any one or more of over 700 other cultural organizations. I am grateful you have chosen to be a member and to support The Opera Society.
The United States is the only country in the world where giving and volunteering are pervasive characteristics of society. As Pulitzer Prize historian Merle Curtis said "Emphasis on voluntary initiative… has helped give America her national character."
The Opera Society's volunteer roots trace back to 1944 when The Opera Guild was established in Fort Lauderdale, making it the oldest cultural institution in Broward County. Always run by a volunteer board of directors, The Opera Society was established in 1978 as a fundraising arm of The Opera Guild. The Guild merged to create Florida Grand Opera (FGO) in 1994 and at that time, The Opera Society proudly became an affiliate of Florida Grand Opera, now celebrating the 80th season of Grand Opera in south Florida.
As opera lovers, we owe a debt of gratitude to the FGO volunteer board of directors led by its committed chair, Per Loof, as well as to the professional staff led by the remarkable Susan T. Danis, CEO and General Director. Working in 'unknown territory' with creativity and determination during the global pandemic, FGO provided operatic programs enabling The Opera Society to deliver unique opportunities to enjoy opera and to socialize. This made it possible for The Society under the resourceful leadership of Isobel Sturgeon, to make a financial contribution to FGO. We are grateful so many of you attended events in person and on Zoom.
Giving USA: The Annual Report of Philanthropy on America reported that in 2020 charitable giving reached a record $471.44 billion. Giving by individuals, foundations and bequests increased. The recipients of increased charitable giving included religion, education, human services, foundations and public-society benefit organizations. Giving to arts, culture and the humanities declined slightly, making us all the more appreciative of our members.
Working through the summer, your Opera Society officers developed a remarkable season of programs that will fulfill our mission to stimulate interest in and provide financial support for FGO in Broward County. Along with our programming we are bringing back The Diva Event, but, with a twist! On March 19, 2022, we will honor the international opera star, Diana Soviero, at a celebration luncheon with Barbara Copanos as honorary chair.
The Opera Society makes a difference because of YOU and the volunteer board. There is something wonderfully rewarding in being part of an effort that makes a difference.
With gratitude
Claire Crawford, President