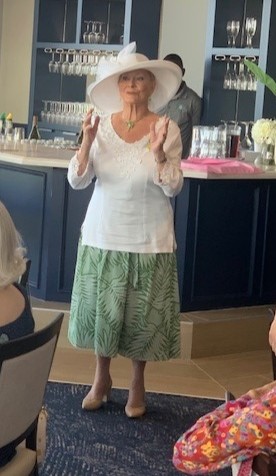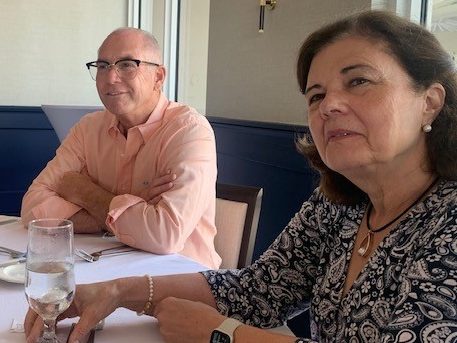 Fort Lauderdale, FL, April 14, 2022 – The Opera Society began its Lyrical Luncheon in celebration of the 80th anniversary of Florida Grand Opera and the 45th anniversary of The Opera Society.
Opera Society members and their guests gathered in the Commodore Lounge at the Coral Ridge Yacht Club to share our love of opera and the many friendships we have developed over the years.
Our guest speaker was Mitch Roe, Artistic Administrator of Florida Grand Opera. He gave a touching preview of the upcoming opera Fellow Travelers by Gregory Spears. He interspersed his talk with arias from the opera, sung by FGO Studio Artists, Amanda Olea, soprano, and Charles Calotta, tenor. The audience was stirred with emotion by the performances which were full of the drama of the story and how the singers embodied the depth of the work.
We look forward to experiencing this opera in person at the Lauderhill Performing Arts Center, opening soon. We also look forward to performances of Handel's Agrippina, which will be performed in Miami at the Scottish Rites Temple in May. Buses will be available from Broward to the Scottish Rites Temple.
Below are some pictures from the April 14th Lyrical Luncheon.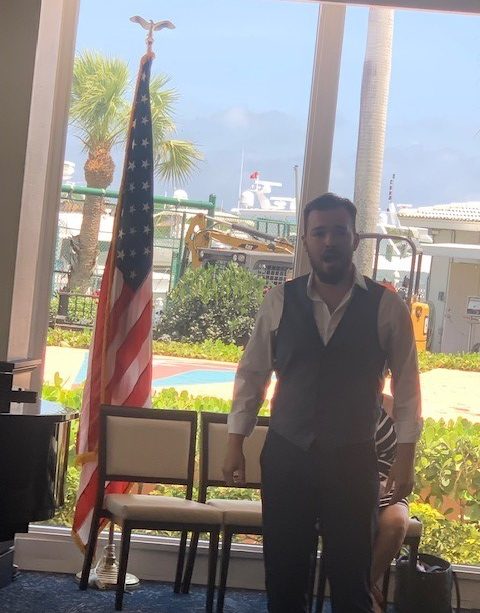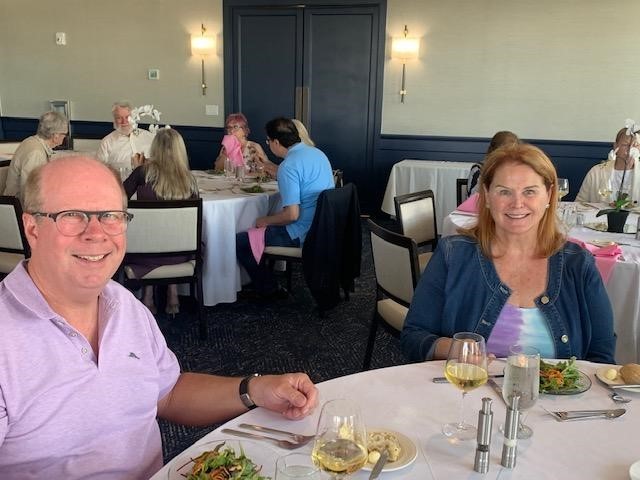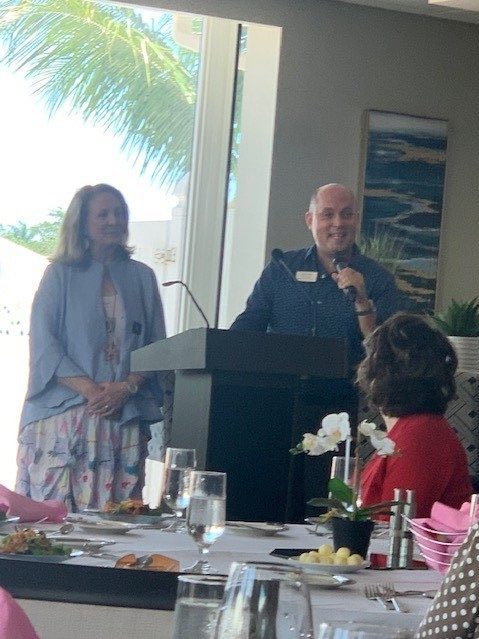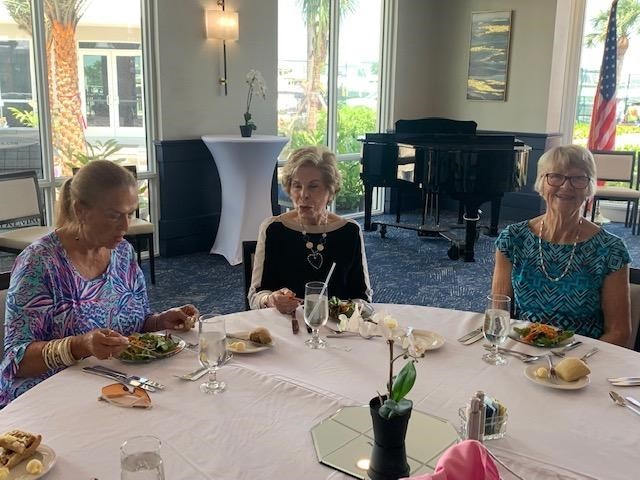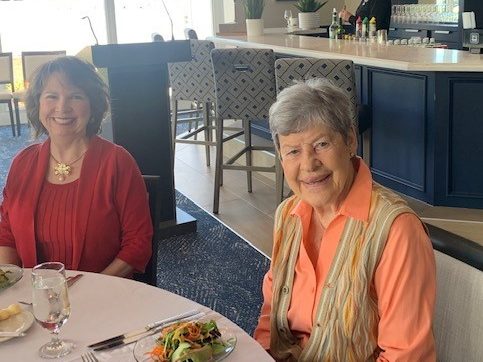 We invite you to join us for our upcoming Mad Hatter's Tea Party on Wednesday, May 11. We will have an Afternoon Tea and Hats on Parade! We will also install the 2022-2023 Officers and present Recognition Awards. Please visit our homepage for more information or contact Jan Solomon at [email protected]