"Diana Soviero is pure music."
In these few words, the diva's longtime studio pianist Carmen Aufiero simply summed up why this international star soprano should be honored.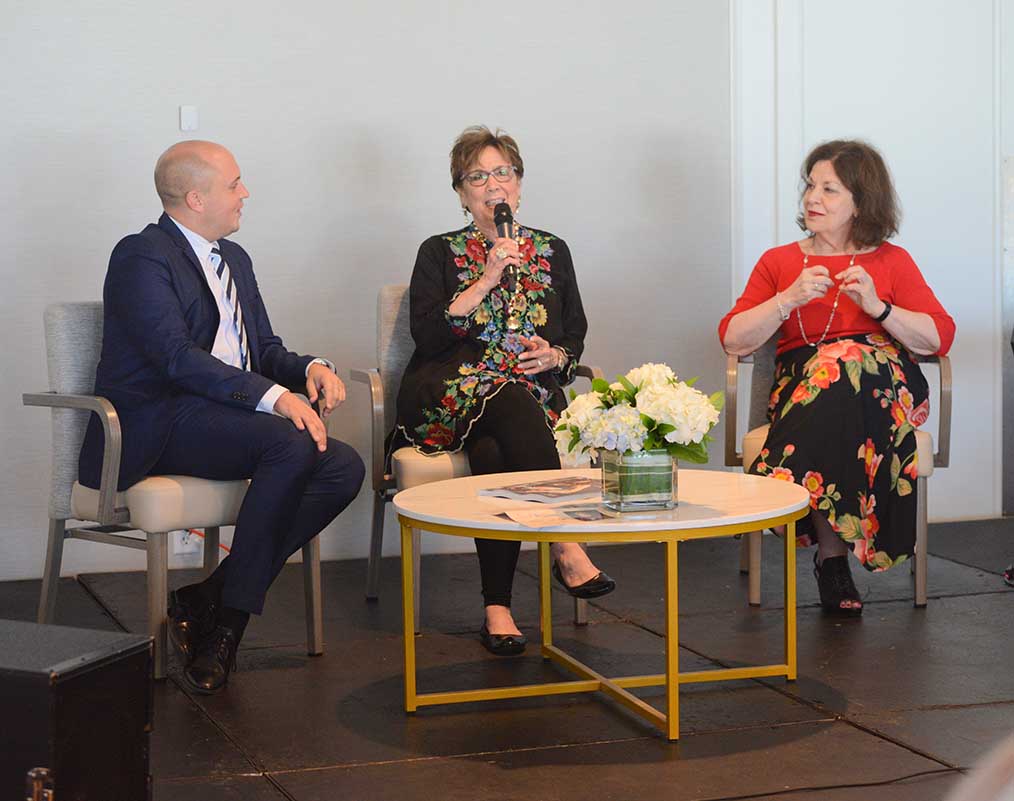 On Saturday, March 19 2022, The Opera Society gathered to award Diana Soviero with the Dr. Arturo di Filippi Founder's Award. The event took place at the Coral Ridge Yacht Club in Fort Lauderdale, where champagne and harp music by Esther M. Underhay greeted the guests. On entering the Intracostal Room, guests could view a trio of sculptures created by Society member, Dr. Stanley Goodman, which will be raffled to benefit Florida Grand Opera.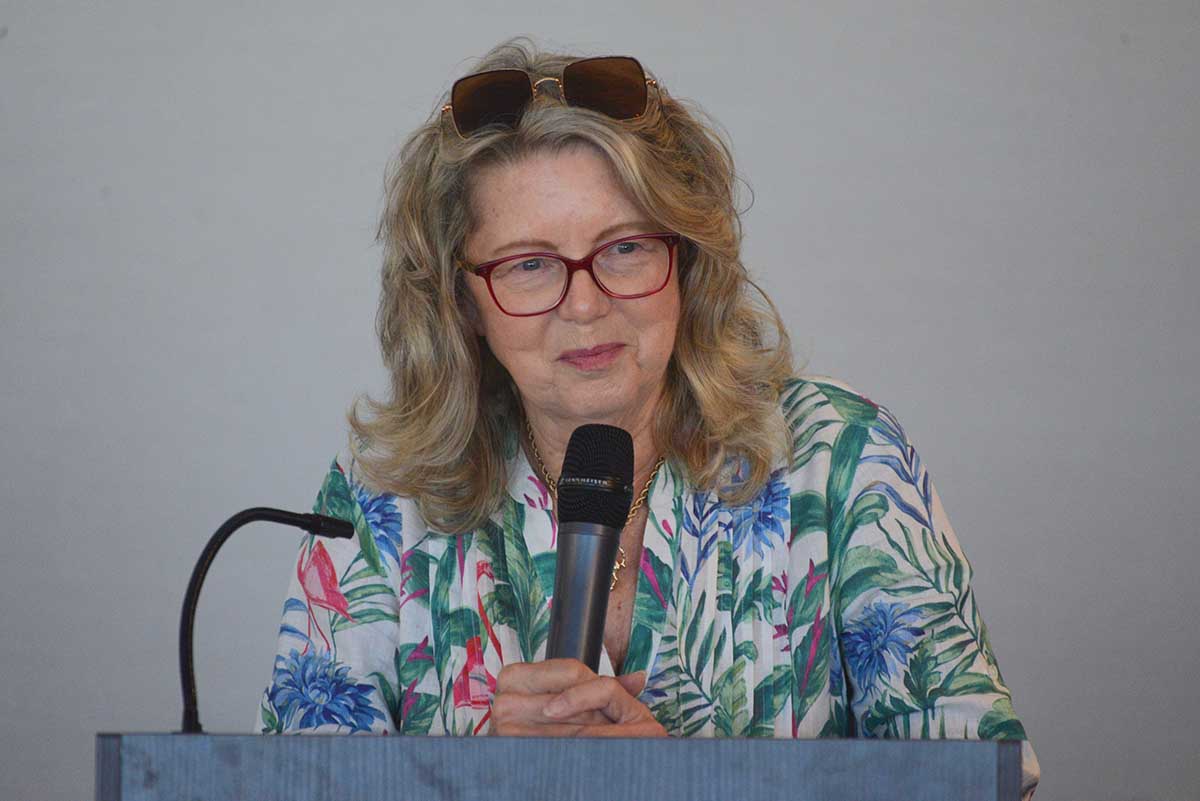 After brief remarks by President Claire Crawford, and event organizer Tracy Roloff, FGO Artistic Administrator Mitch Roe emceed a beautiful program of arias chosen from "the Diana Soviero canon," representing repertoire from Ms. Soviero's distinguished career. Soviero student, soprano Chelsea Bonagura, FGO Studio Artist, soprano Page Michels, and baritone Todd Thomas, currently starring in the title role of Rigoletto, entertained with selections from La bohème, The Magic Flute, La traviata, and Lucia di Lammermoor.
The highlight of the afternoon came when Florida Grand Opera CEO and General Director Susan T. Danis remembered Ms. Soviero's many triumphs on the FGO stage, presenting her with the Dr. Arturo di Filippi Founder's Award. Ms. Soviero received the inscribed Tiffany glass sculpture with heartfelt gratitude, acknowledging all that FGO had done to bolster her career. "Florida Grand Opera made my career," she said.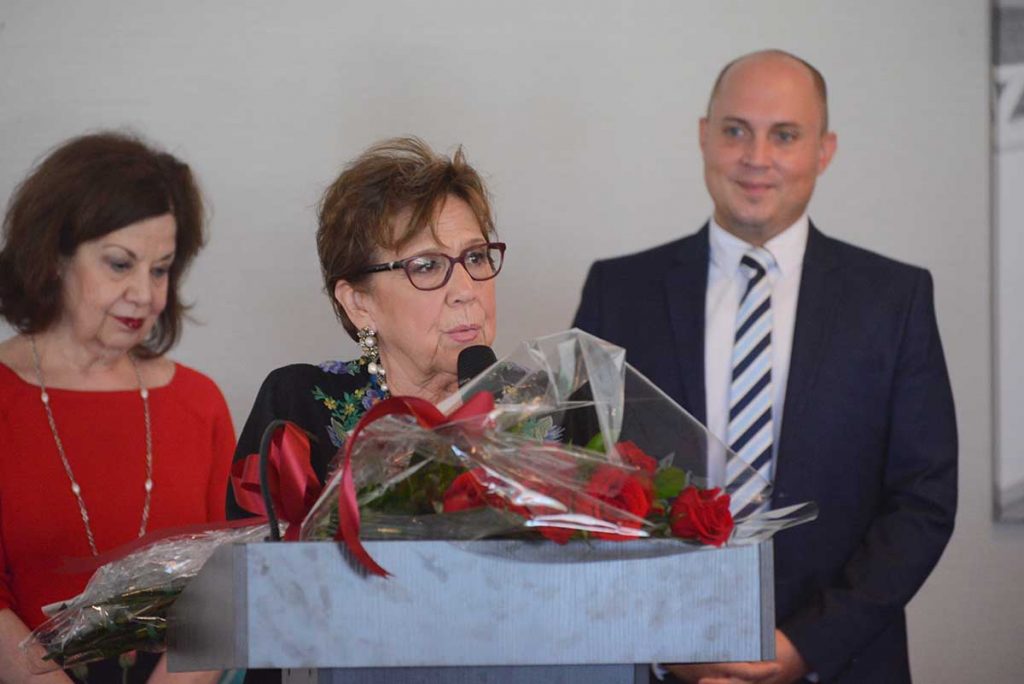 It took very little prompting from moderators Susan Danis and Mitch Roe for Ms. Soviero to share some delightful stories. She spoke lovingly of Florida Grand Opera's importance to her and to other stars. "Luciano (Pavarotti), Renata (Tebaldi) and Mirella Freni and I used to sit around and say, 'Well, we're going down to Miami — that's the Met South.'"
She shared a funny story about her La Scala debut and meeting the head of the opera claque (an Italian tradition, wherein divas are forced to bribe an organized group of audience members to applaud at appropriate times). More movingly, she recounted meeting the granddaughters of Giacomo Puccini and the great conductor Arturo Toscanini, who befriended her and later passed on personal items of the maestri as souvenirs. Ms. Soviero plans to offer some of these items to The Opera Society to auction in benefit of Florida Grand Opera.
In closing, Ms. Soviero recalled the day her father requested that she be excused from classes at Julliard to come to the construction site where he was working — the site of what was to become Lincoln Center. He pointed to a spot and asked her to stand there and sing. Embarrassed, at first she refused, but he insisted, and she sang "Un bel di vedremo" from Madama Butterfly. Her father then told her, "Diana, you are the very first person to sing on the stage of the new Metropolitan Opera."
Todd Thomas, the star of our current production of Rigoletto, treated the guests to a rendition of "Di Provenza" from La Traviata. Studio Artist Page Michels, and Soprano Chelsea Bonagura, accompanied by Carmine Aufiero, also sang famous arias highlighting some operas from the career of Ms. Soviero.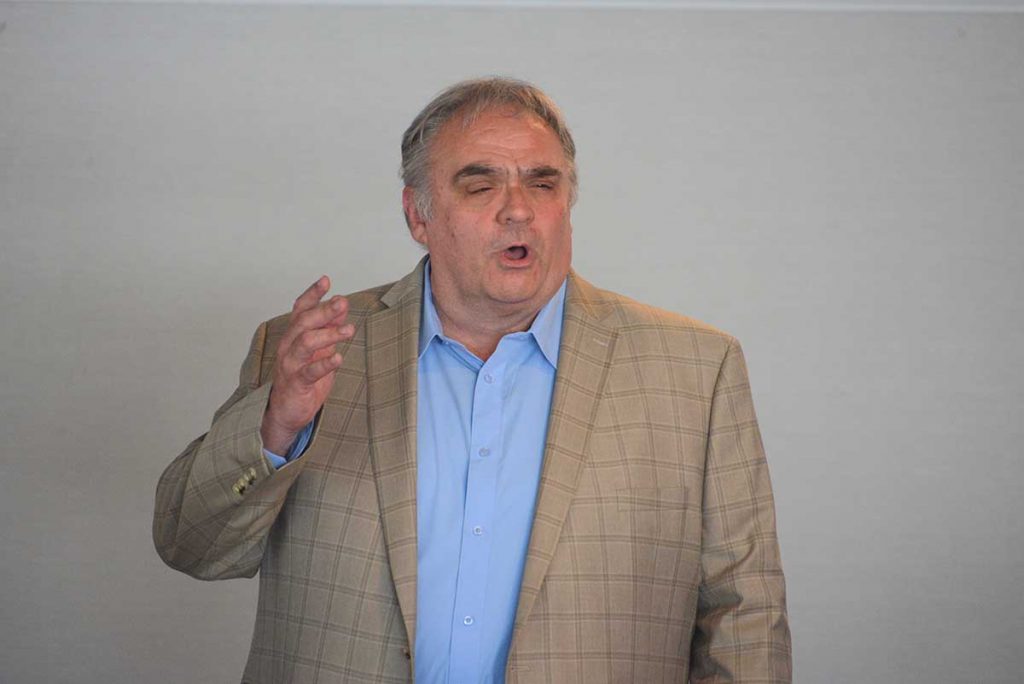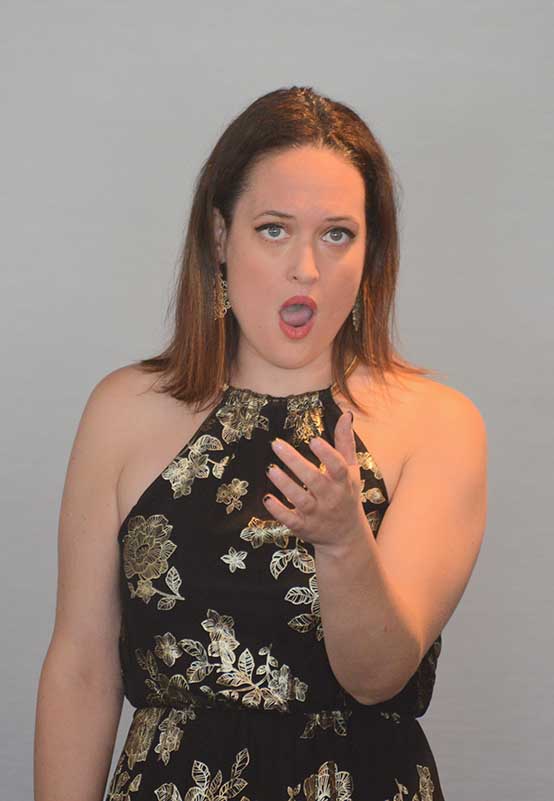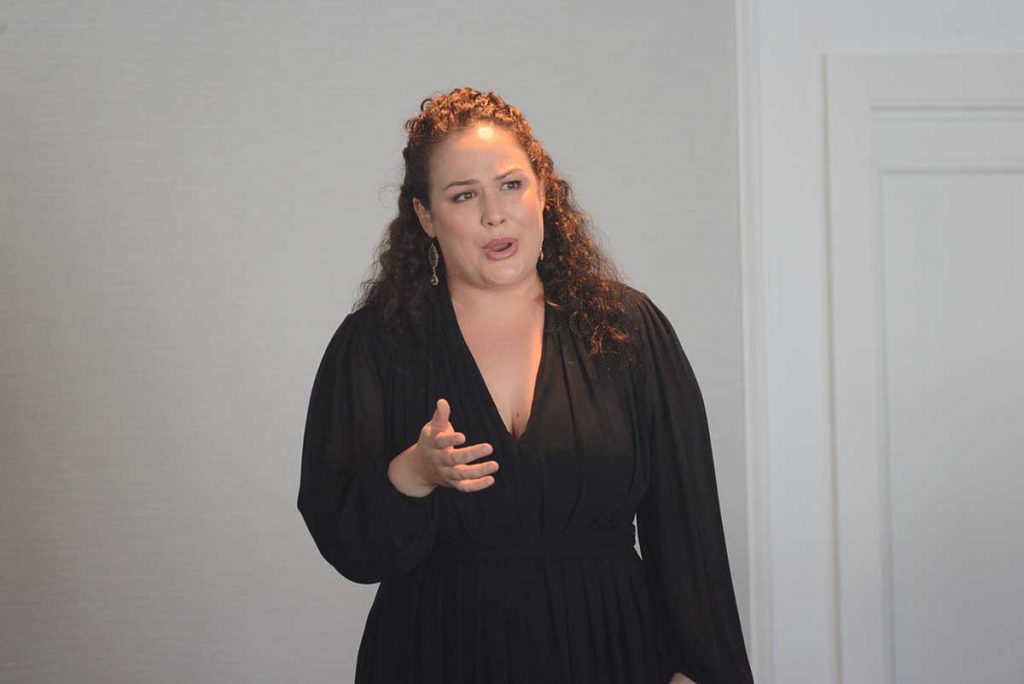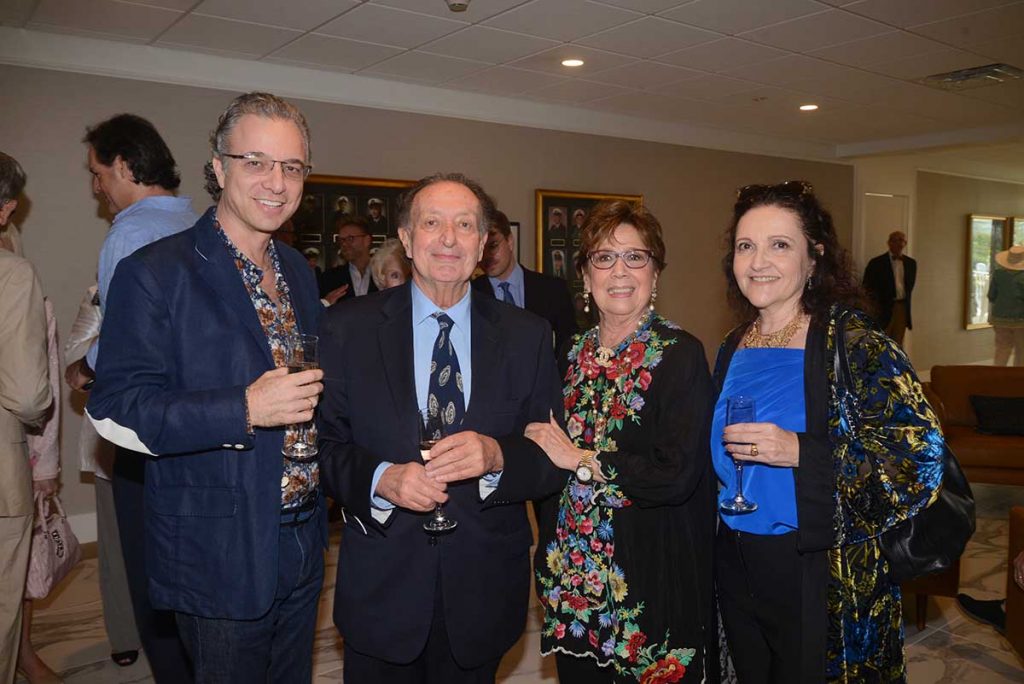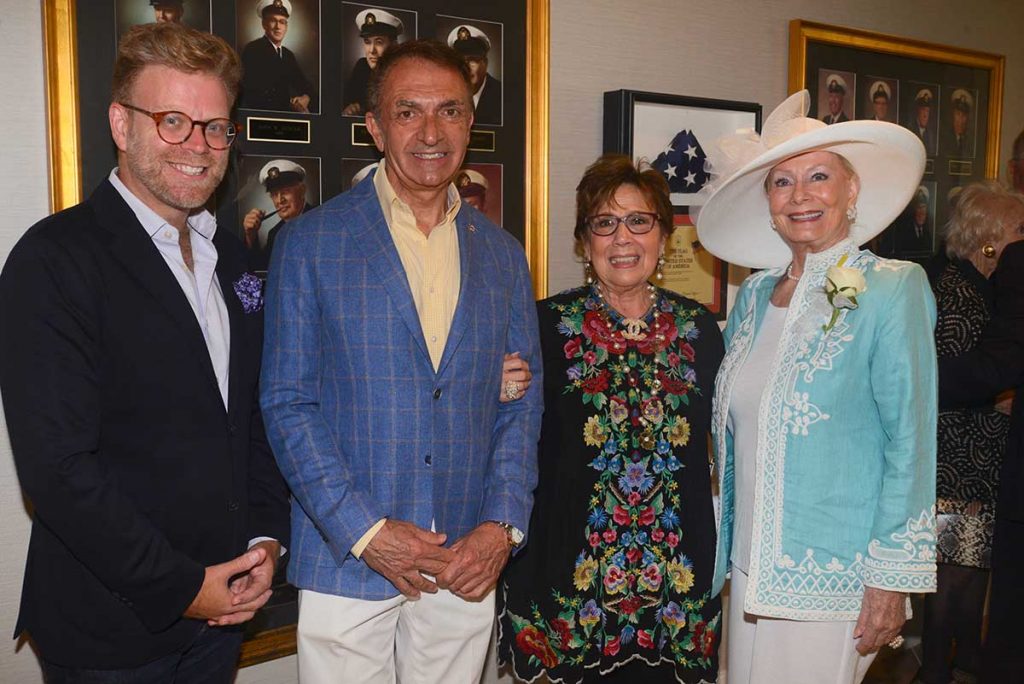 Here are some more pictures from the event: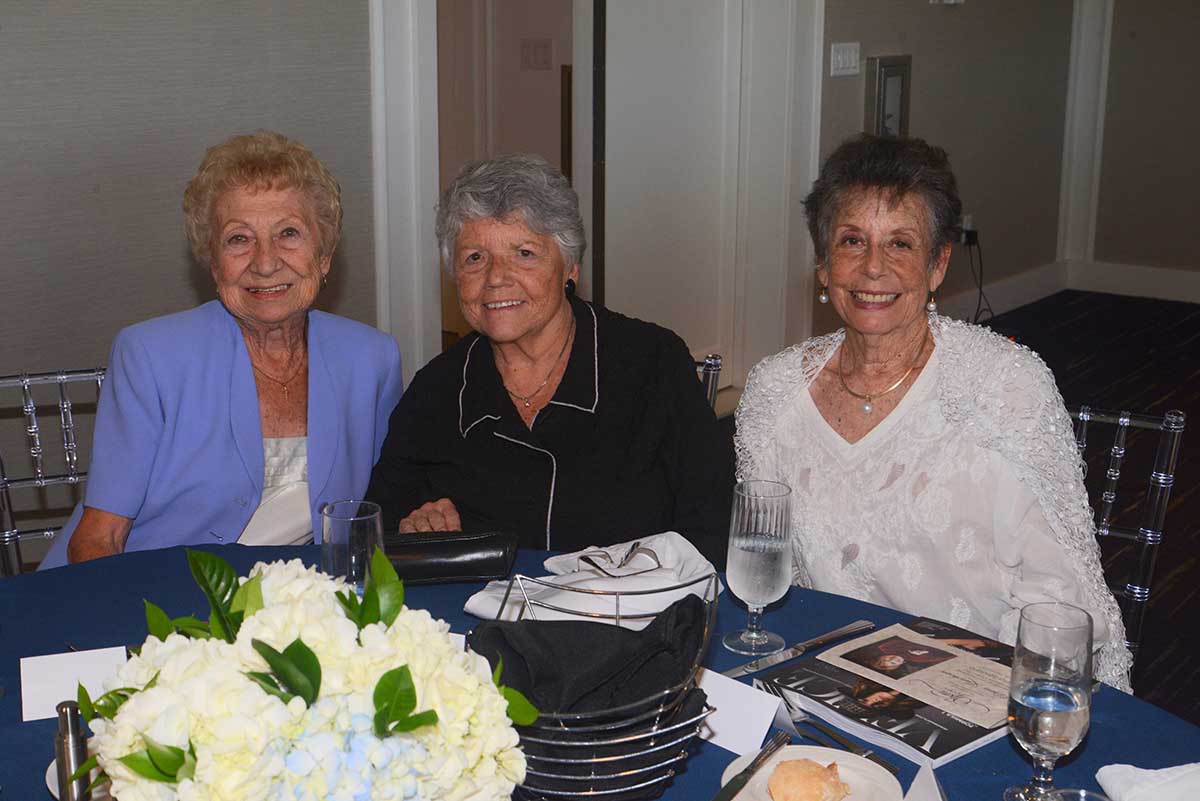 The Honorary Chairman of the event and founder of the Diva Impresario Luncheon was Barbara Copanos. The luncheon was made possible by the hard work of committee members Melanie Camp, Barbara Copanos, Dr. Claire Crawford, Matthew Dreger, Dr. Gloria Kline, Tracy Roloff, Constance Ruppender, Maria Salgado, and Dr. Jan Solomon. Sponsors included Dr. Linda Balent, Alicia Celoria, Barbara Copanos, Dr. Claire Crawford, Susan T. Danis, Judy and Ralph Doering, Claire Fair, Victor Kendall, Jacqueline Niehaus, KayeLynne Northcutt, Sally Robbins and Isobel Sturgeon. The event was underwritten by Ruby Bacardi, Melanie Camp, Helena Caplan, Sylvia Chili, Michael Cicalese, Robert Dinerstein, Carol Frei, Linda Grabowski, Dr. Peter Johnson, Karen Mathieson, Susan and John Medina, Richard Roth, and Dr. Jan Solomon.
This article was written by Cindy Sadler, FGO Marketing and Communications Manager. Picture credits go to Bruce Borich and Barry Rabinowitz. If you have questions about this event, please contact us.