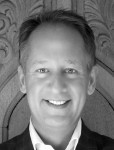 Douglas C. Evans is president and general manager of Classical South Florida, 89.7FM in Miami-Fort Lauderdale and 90.7FM and 101.9FM in the Palm Beaches.
Classical South Florida, founded by Evans in 2007, is a public radio station programming classical music and news that reaches over 350,000 people each week from the Palm Beaches to the Keys.
Evans recently held the position of Chief Operating Officer of Nederlander Worldwide Entertainment and President of Broadway China Ventures with offices in Beijing and Shanghai where he created a network of theaters nationwide in mainland China, Hong Kong and Macao.
Doug is also a founder of Goehring Evans Productions, launching the national tour of "Raisin Cane" starring Jasmine Guy and produced the off=Broadway hit "Frankenstein" starring Hunter Foster and Christiane Noll. Besides managing more than 100 Broadway presentations he also produced the national tour of "Stones in His Pockets," starring Bronson Pinchot, as well as national tours of "The Who's Tommy," "COMPANY" and "Chess." He also shepherded "Woman in Black" to Off-Broadway.
In addition to his work with major foundations including the Heinz and Wallace, Evans, formerly a registered lobbyist in the state of Connecticut, is considered a leader in government relations for support of the arts, having successfully secured arts funding from both federal and state governments.
He is a founding director of the Connecticut Arts Alliance, past governor and member of the Executive Committee of the League of American Theatres and Producers, a Tony Awards voter, a founding member of the Independent Presenters Network and a former director of the National Alliance for Musical Theatre. Evans was presented with a Renaissance Award from the Greater Hartford Chamber of Commerce Downtown Council for his efforts toward the revival of downtown Hartford.