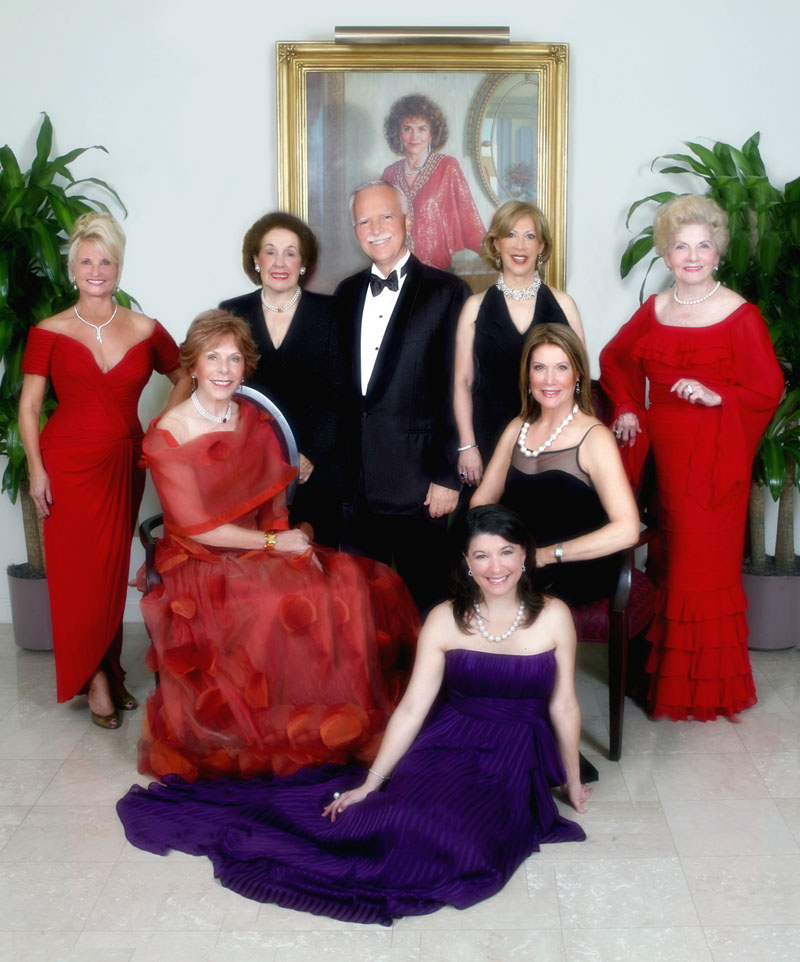 The 17th Annual Opera Society Diva Impresario Awards Luncheon will take place on February 9, 2010 at the Panorama Room of the Hyatt Regency Pier Sixty-Six Resort & Spa.
Click here to buy your ticket today!
The following Honorees will be recognized for their outstanding leadership, generosity and support of Florida Grand Opera:
Robert M. Heuer: Celebrating 25 years as General Director and CEO of Florida Grand Opera
Grand Diva: Irene Patti Hammond: Founder of the Young Patronesses of the Opera, Florida Grand Opera's oldest affiliate group
Diva Beatriz de La Rosa: Board of Directors, The Opera Society, past Officer of the same
Diva Liz Hopwood: Board of Directors, The Opera Society
Diva Isa Leibowitz: President of the Guild of Florida Grand Opera, sponsor of the Young Artist Program of Florida Grand Opera
Diva Tracy Roloff: Former Development Director of Florida Grand Opera and current Development Director of the Museum of Discovery & Science
Diva Loretta Slater: Board of Directors, The Opera Society
Diva Betty Young: Third Vice President, Board of Directors, The Opera Society
The following individuals have volunteered to serve on the Diva Committees. We welcome new volunteers to help. If you wish to volunteer for any of our committees, please contact Barbara Parent.
Chairmen: Barbara Copanos, Event Founder
Barbara Parent, President
Advisor: Linda Balent
Diva Selection Committee: Barbara Copanos, Barbara Parent
Young Artist Program: Barbara Copanos, Linda Balent
Underwriting Chairman: Roger Hinkley
Hostess Chairs: Helena Caplan
Decorations: Party Deco, Inc (Ralph Stivali)
Reservations: Gloria Kline
Invitations: Linda Balent
Awards: Barbara Copanos
Favors:  Lynda O'Brien
Journal: Isobel Sturgeon, Joyce Walker, Linda Balent
Fashion Boutique: Noorina Mirza (Virgo Couture)
Raffles: Eric Koskoff
Silent Auction:  Daoud's Jewelers
Video Program: David Yuen, Justin Moss
Mystery Music: Linda Grabowski, Justin Moss
We look forward to seeing everyone at the luncheon to celebrate these outstanding individuals who are our friends!!! Please help with underwriting or volunteer on one of our committees or volunteer a silent auction prize! Raffle tickets will arrive in the mail soon for purchase before (as well as during) the luncheon!!