'Tis the start of the (Art Song Recital) Season!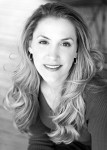 Hailing from the United States, Mexico and Hong Kong, seven accomplished singers and one coach/pianist are making the halls of the Doral Opera Center ring with music as they coach and rehearse for their many upcoming responsibilities. Look for them in concerts, art song recitals, and main stage roles. Katrina, left, will be singing in November and December. To learn more about all of our talented Young Artists, please click on the link FGO Young Artists on the right.

no images were found
The Young Artists of the 2008-2009 Season are hard at work – singing at events, presenting programs in schools, beginning rehearsals for the main stage, and lovingly polishing their concert repertoire for the Art Song Recital Series. Art Song Recitals feature intimate music shared with friends, where it's possible to see and hear every artistic nuance.
The opening recitals of the season are an opportunity to enjoy a wonderful concert and meet the artists in a reception to follow the performance. Performances will be by Katrina Thurman, soprano, Amanda Crider, mezzo-soprano, with Young Artist Ming Hay Kwong and Pedro Yanez, Principal Coach of the Young Artist Studio, pianists. Come join us and see some of these talented artists and bring friends – these short recitals featuring a wide range of music are a great way to introduce people to classical vocal music! Mark your calendars!
November 9, 2008 3 pm, Miami Beach Community Church, 1620 Drexel Ave., Miami Beach
December 2, 2008 7 pm, Josephine S. Leiser Opera Center, 221 SW 3rd Ave., Fort Lauderdale
March 13, 2009, Josephine S. Leiser Opera Center
March 15, 2009, Steinway Gallery, Coral Gables
April 17, 2009, Josephine S. Leiser Opera Center
April 19, 2009, Steinway Gallery, Coral Gables
Special concerts:
January 8, 2009, Bonnet House Concert, Ft. Lauderdale
January 17, 2009, Family Day – Music, Props, Costumes and more! Alvin Sherman Library of Nova Southeastern University, Ft. Lauderdale
January 31, 2009, Family Day – Cinderella Festival, Arsht Center, Miami
March 30, 2009, Young Artist Showcase Lincoln Theater, Miami Beach