Roger, Chairman of the Board of Florida Grand Opera, enjoys the New Opera Society Website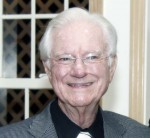 Ahhhh! Summer in Florida – or is that "simmer" in the summer in Florida? The beach is too hot and the movies are too dull. But now we can sit in the comfort of our air-conditioned homes and check out the interesting articles on the new Opera Society website.
We are really fortunate to have the genius of David Yuen and his capable assistants: Barbara Parent, Linda Balent, Betty Young and Eric Koskoff, who put their heads together and created this unique presentation.
Hopefully, you will tell your friends about this informative project, and not only add to their enjoyment, but possibly they will be come new members, or maybe even valued donors to the Florida Grand Opera.