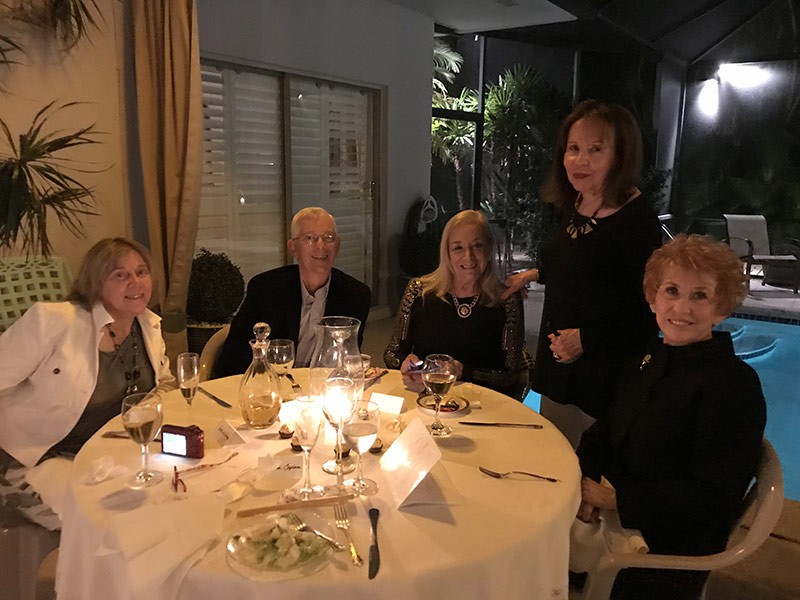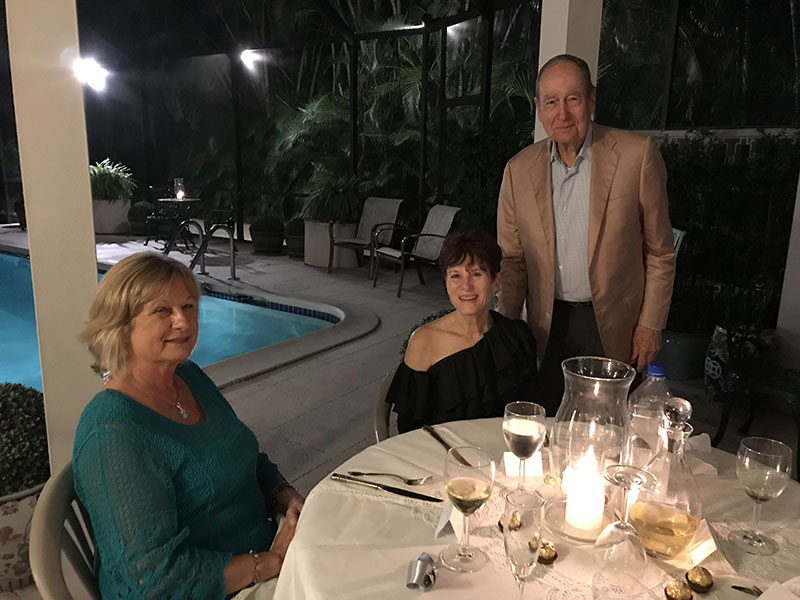 Barbara Copanos, member of the Board of Directors of The Opera Society, hosted a beautiful poolside Guess Who's Coming to Dinner at her home on January 19, 2019. She themed it "Creative Tuscan Dinner."
Barbara Copanos, member of the Board of Directors of The Opera Society, hosted a beautiful Guess Who's Coming to Dinner at her home on January 19, 2019. She themed it "Creative Tuscan Dinner."
Her guests included David Voneida and Nancy Voneida, President of the Symphony of the Americas Society. Also, Barbara Lefka, Betty Williams, Jacqueline Hayward, Barbara and Roland Parent, Helena Caplan,
Dr. Claire Crawford, Bill Archer, Patsy West and Cynthia Pritchard. enjoyed the evening.
Barbara has been hosting Guess Who's Coming to Dinner at her elegant home for several years. She has a special love of Italian cooking and she prepared a dinner with all her favorite dishes.
Barbara is a past President of The Opera Society and a member of the Board of Directors of Florida Grand Opera.