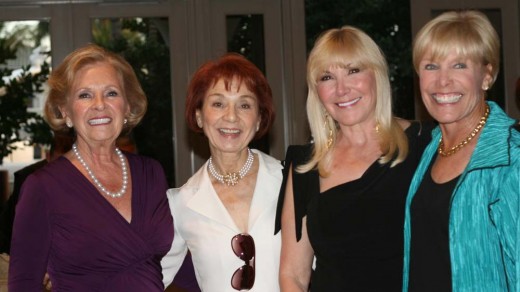 Guess Who's Coming to Dinner is one of The Opera Society's signature events which extends from the Fall through the Winter and Spring season. On March 27th, Richard and Mary Kazares hosted 20 people at their lovely home for an elegant Dinner Party. Below are the photos of the guests at this beautiful event (Photos by Betty Young).
In such intimate atmosphere, guests get to know other members of The Opera Society and as such, this has always been one of our most popular fund-raisers. Many hosts (or hostesses) choose a restaurant as the venue for their event. Some prefer to gather a group for lunch or brunch or tea. Some prefer to partner with a friend (or several friends) to host an event. You can have as few or as many as people as you wish. No gathering is too small or too large. The Opera Society members relish the opportunity to gather together and get to know one another better.
Please consider hosting a Guess Who's Coming To Dinner party. Consider a theme like Valentine's Day! Contact our President at [email protected] with your ideas for an event!
[svgallery name="GWCTD_2012_3″]