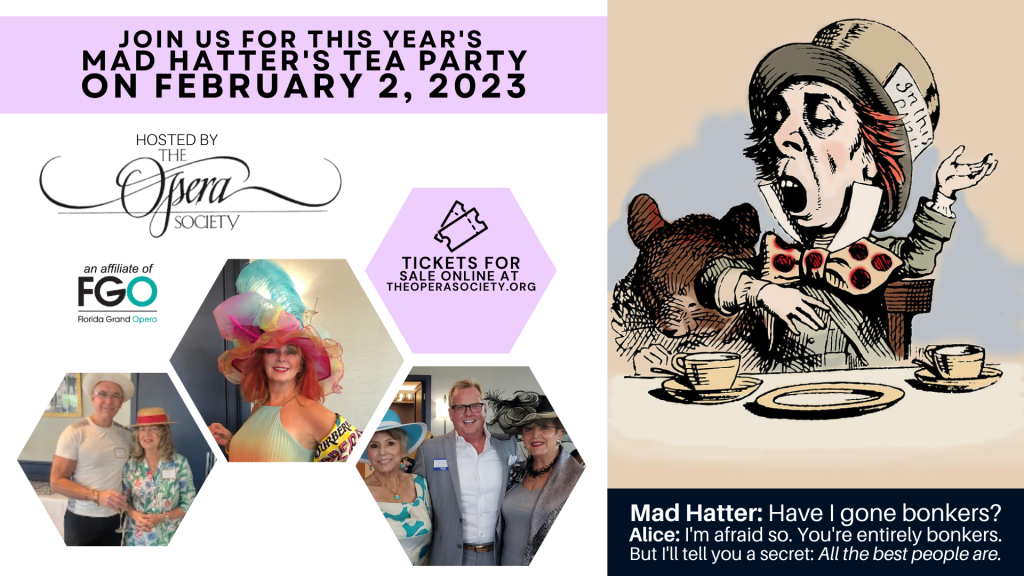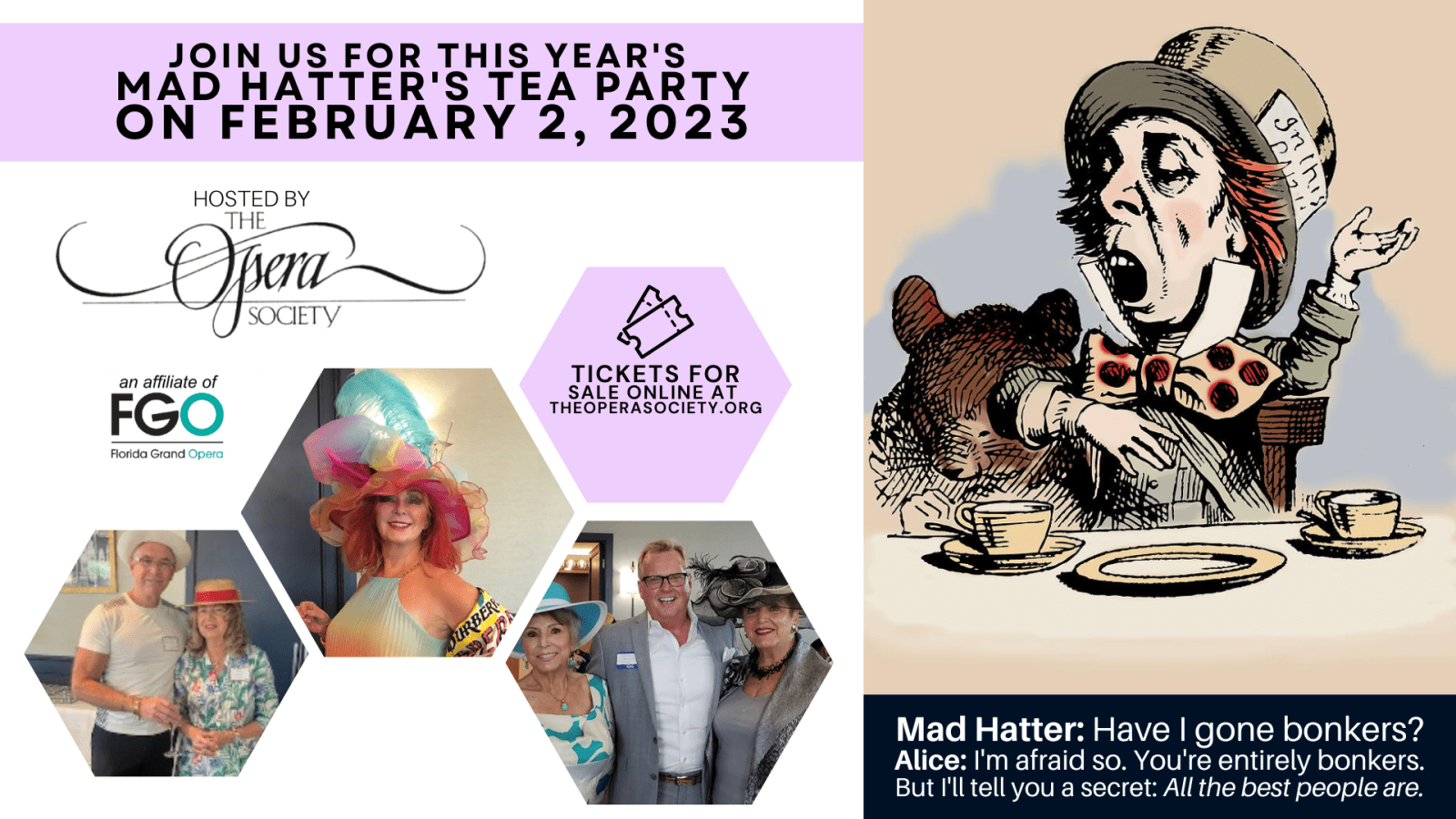 Coral Ridge Yacht Club
Co-Chairs: Constance Ruppender & Matthew Dreger
Mistress of Ceremonies, The Parade of Hats: KayeLynne Northcutt
60 Guests
$80 per person and $35 for children under 16.
for information: (954) 661-4740
The Mad Hatter's Tea Party has been hosted by The Opera Society of Broward County for more than two decades and is a well-loved and delightful fundraiser for Florida Grand Opera (FGO). This one-of-a-kind, totally bonkers event will be held at Coral Ridge Yacht Club, 2800 Yacht Club Blvd. in Fort Lauderdale on Thursday, Feb. 2, 2023 from 3 to 5 PM.
Don your Mad Hatter Tea Party Hat and come join in the fun. The Opera Society will host a Prosecco Reception followed by High Tea with Incredible Edibles.
A Parade of Hats will be followed by awards for: Popular Opera Character, Best Vintage Style, Whimsical Haberdashery, Most Elegant and Gentleman's Choice. This year will see the addition of a Children's Category; so, parents and grandparents, aunts and uncles, bring your children for a fun afternoon of culture and craziness that you'll find only at The Mad Hatter's Tea Party! For over twenty years KayeLynne Northcutt has been the Mistress of Ceremonies of The Hat Parade. She will emcee the Parade of Hats and present the awards. The tables will be adorned with splendid tea themed centerpieces and other delightful surprises for guests. As the Mad Hatter himself would say, "It's tea time!" Whether a longtime opera fan or new to the art form, join others who enjoy the experiences that opera brings to their lives. Put on that hat you love (or hate), and enjoy the company of opera lovers, the view of the passing boat traffic on the Intracoastal and spend a lovely afternoon supporting opera here in South Florida.
This form is currently closed for submissions.