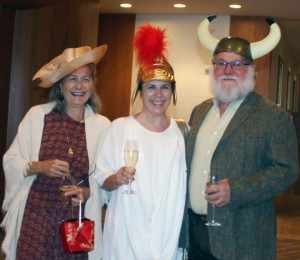 The ladies and gentlemen of The Opera Society met at the Ritz-Carlton for an elegant afternoon tea. The Mad Hatter's Tea is an annual membership event.
Prizes were given for best hats in four categories: best original design, best period hat, most glamorous hat and best hat with an international flair. Thank you to our judges Donald Pizinger, Jean Di Bona and Pina Ackerman.

Congratulations to event chairman, Helena Caplan, her co-chair Beatriz de La Rosa, and committee members and underwriters, Maria Maribona, Ruth Molina, Noorina Mirza and Betty Young for a very successful event.
Elegant hats were available for purchase provided by Noorina Mirza, society member.
Enjoy the lovely photos.
[svgallery name="Mad_Hatters_Tea_2009″]