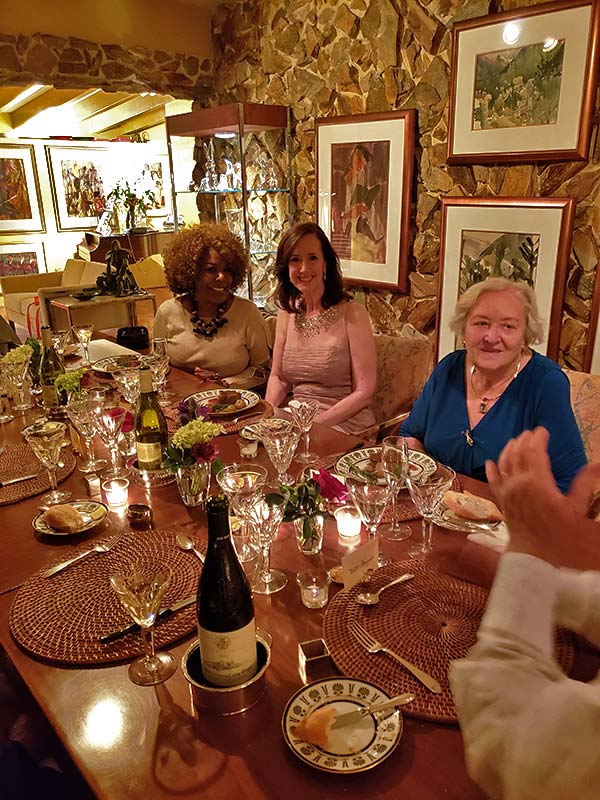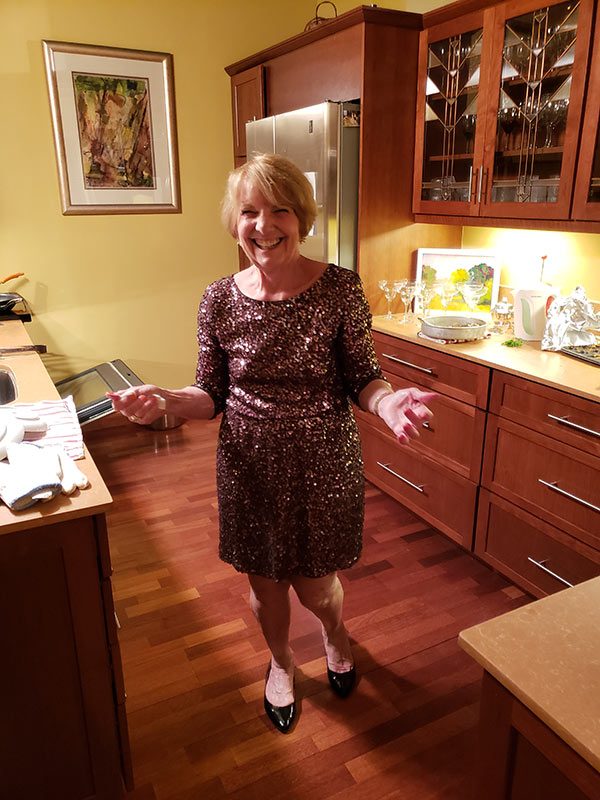 On Sunday, December 9, 2018, Melanie Camp hosted Diner L'Opera in her lovely home. Her guests were a Texas friend, Claire O'Malley, Jacqueline Hayward, Diane Kohlmeyer, Gisela Gutmann, Walter Nauyoks, Liz Hopwood, and Jan Solomon.
Guests were served welcome champagne, salmon mousse and artichaut a la poste. Followed by zucchini bisque, bifteck au poivre, haricots verts, and pommes de terre. Mousse au chocolate was the finishing touch.
Complementing wines were Pouilly fusse and Chateauneuf du Pape.
Melanie was taught by Jacques Pepin, Anna Muffoletto, Diane Wilkinson, Perla Meyer, Jean Pierre and James Beard. Her favorite cookbook author is Craig Clayborne. Her favorite chef is Julia Child. All the recipes for Diner L'Opera are in the Libretto Cookbook, a project Melanie chaired from 1985 until it was published in 1987.