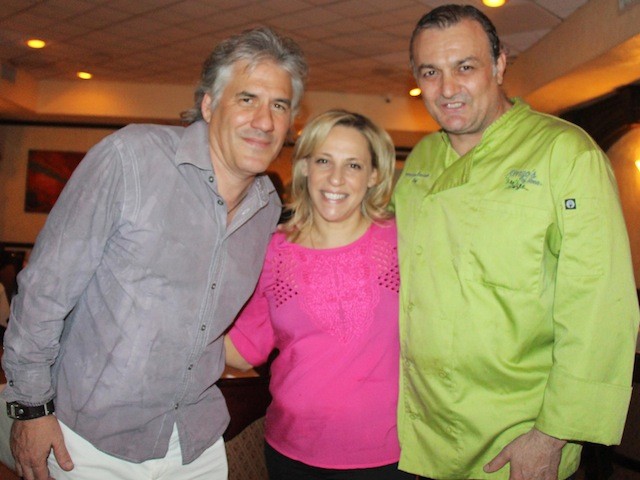 An evening of Singing and Socializing at Renzo's of Boca Raton made our Member Mixer a Great Success!
On April 14th, Opera Society members and friends were joined by a number of new faces at this charming and delightful restaurant recently featured on Miichele Bernstein's "Check Please!"  Renzo's proprietor,  Beatrice Sciortino, was a wonderful hostess and treated us to her special Italian appetizers.  Peter, the piano player, entertained the group with a selections from Broadway, classical and popular music. However, everyone will agree that the show-stopper was the superb singing of the chef, Giuseppi. He regaled us with well-chosen Opera favorites as well as some great Italian standards. The gang even chimed in and joined in a sing-along!
The evening gave everyone a chance to relax, unwind, and make some new friends with many common interests. It also gave some subscribers living in Boca an opportunity to find out more about Opera Society activities and events. This  important outreach to Palm Beach County area by The Opera Society will definitely be repeated.
A special thank you goes to Ted Belloise for arranging the wonderful evening.
Enjoy the photos taken by our Vice-President for Publicity, Betty Young!
[simpleviewer gallery_id="47″]