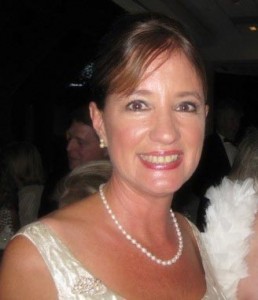 I want to thank all of you for your dedication and hard work over the past year. The Opera Society has participated in a whirlwind of events that have benefited both our community and FGO. At the heart of The Opera Society lies our board members and Chairs…..an extra big thank you to all of them for dedicating so much time to our organization.
This past year we were successful in increasing membership by 25% through our "New Member Socials". These evenings are designed not just to attract new members to our organization but, also, to provide our existing membership with complimentary socials as a membership benefit. The next one will be on October 8th, 2012 at the new Copacabana Supper club downtown. This club is owned by the same owners of the famous original Copacabana Supper club in NYC and is sure to be an exciting venue.
New this year is the "Art for Art's Sake" series with many pre-main event gatherings to help stir up excitement. It began July 27th at Water Mill Flower Shop with many talented artists, fabulous food and entertainment. Followed by a series of intriguing evenings at Art Serve throughout the month of September, including a VIP night to remember with FGO's very own Young Artists performing and culminating March 8th, 9th, and 10th at the Josephine S. Leiser Opera Center. There will be something for everyone there, including acrylics, oils, water colors, jewelry, hand bags and more.
Also new this year, are our Pre-Opera Elixir Mixers. This is your opportunity to get together with friends prior to each Opera performance at various local venues.
As always, we look forward to our educational and fun Lyrical Luncheons, our Guess Who's Coming to Dinner parties, Mad Hatters Tea and the annual Holiday party.
I am enthusiastically looking forward to the coming season. It's going to be another great year!
Yours truly,
Kim