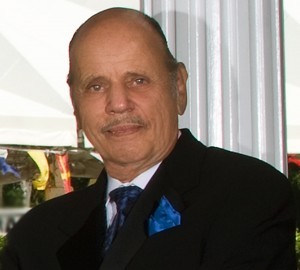 Happy New Year!
It's a pleasure to report that we have been enjoying reasonable success this year. The VIP Reception for the season opening performance of Mourning Becomes Electra was a delightful success, both socially and financially. We were incredibly honored to have the composer, Marvin David Levy, attend both the pre- and post-receptions.
The post-performance event was graced by the full cast and key members of the production staff. Kudos to Ruth Molina and her committee for the outstanding job they did. If you haven't already checked it out take a look at the article "VIP Opening Night Reception – A Resounding Success!" and all the wonderful photos.
Our Guess Who's Coming to Dinner series is well underway. First let me say THANK YOU to all the generous hosts that make this series possible. Nearly all the events are full. We are looking for more attendees for the St. Patrick's Day Celebration at Louise & Terry Moore's on Sunday, March 16th and have arranged for several people to drive. You should have received the booklet for the series. Please contact Ann Clark (954-562-8425 or [email protected]) to sign up.
Plans are underway for another reception at the Broward Center on April 10th for the opening night of Tosca. Underwriters are welcome! Please contact either me or Ruth Molina for more information.
I look forward to seeing you at our upcoming events and hope you will continue to honor us with your presence! To date we have contributed over $18,500 to FGO! Let's keep it up!
We're planning other exciting and wonderful events so stay tuned!
Wishing you a happy, healthy and successful New Year.
Eric Koskoff, President