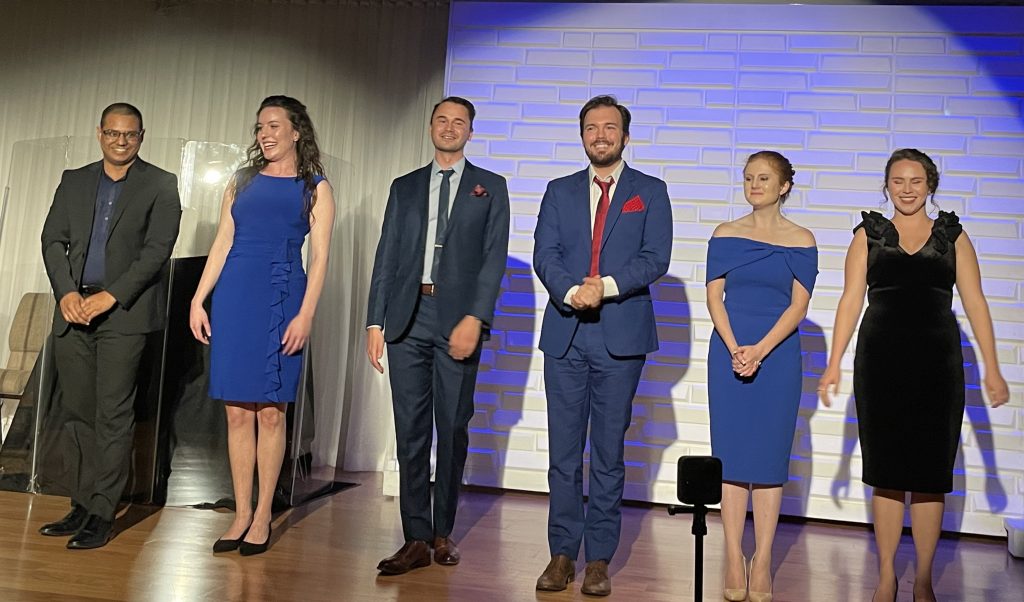 On Friday, November 5, 2021, the new artists of the Florida Grand Opera Studio met their first Broward audience at the Center for Spiritual Living, 4849 N. Dixie Hwy, Fort Lauderdale. Baritone, Michael Pandolfo opened the evening with the delightful "Largo al factotum" from Rossini's Barber of Seville and second year Studio Artist, mezzo-soprano Stephanie Doche, closed the evening with "Una voce poco fa" from the same opera!
In between the audience was delighted with arias from Mozart's The Magic Flute and his Marriage of Figaro, Gound's Romeo and Juliet, Verdi's Falstaff, Handel's Serse and many others. These arias are the part of the personal repertoire of the artists. As an interesting addition to the vocal program, artistic administrator, Mitch Roe, asked the singers to share some of their background and their first experience of opera with the audience!
Please come to see them next Friday evening, November 12, 2021, at 7:30 PM for a beautiful evening of Bel Canto repertoire! To make reservations or to learn more about the artists, go to www.fgo.org.