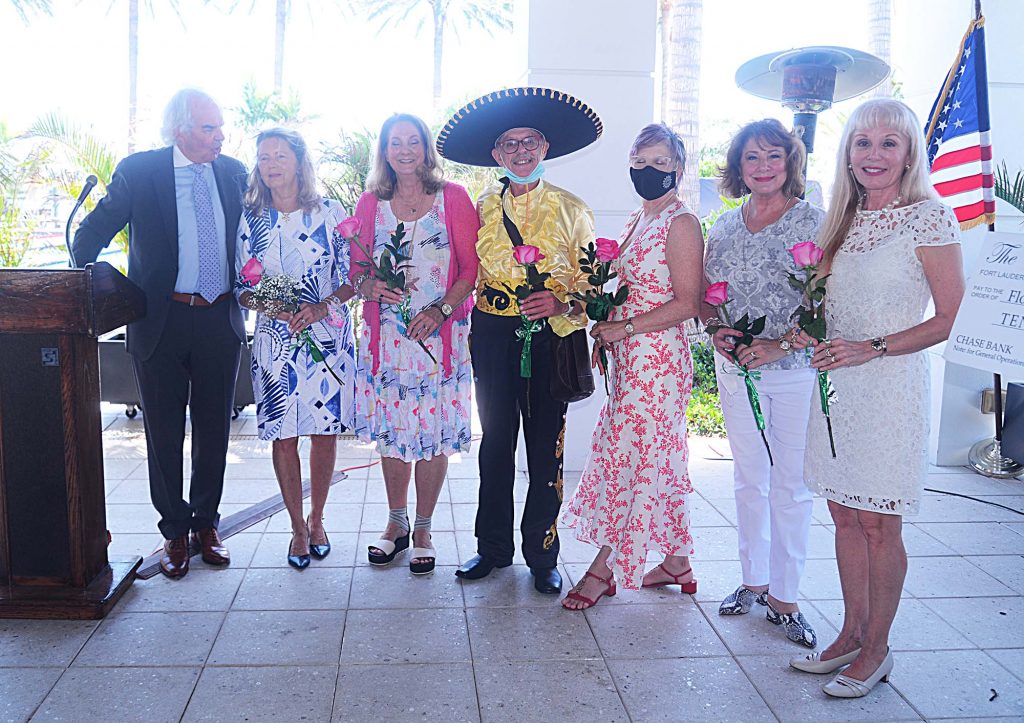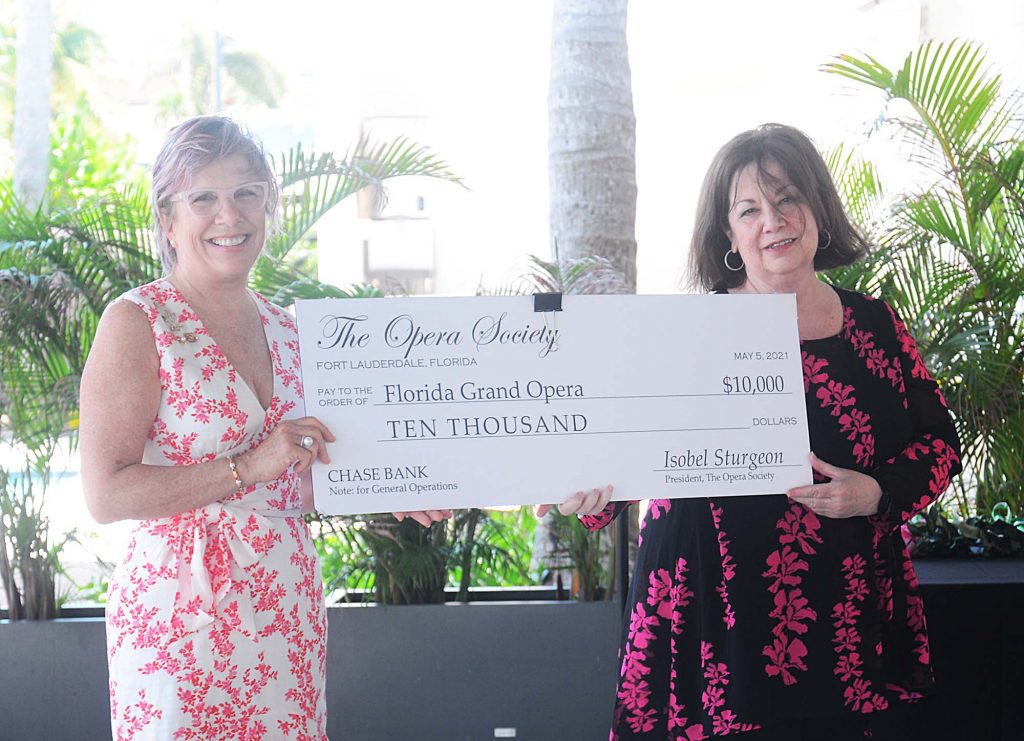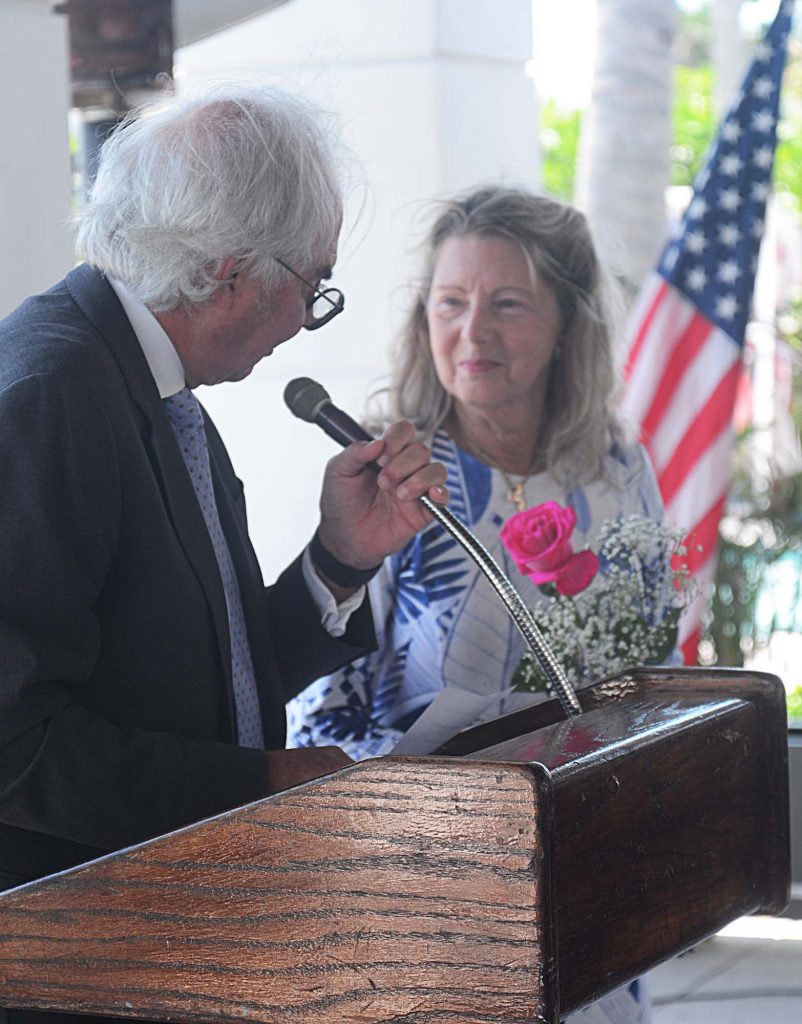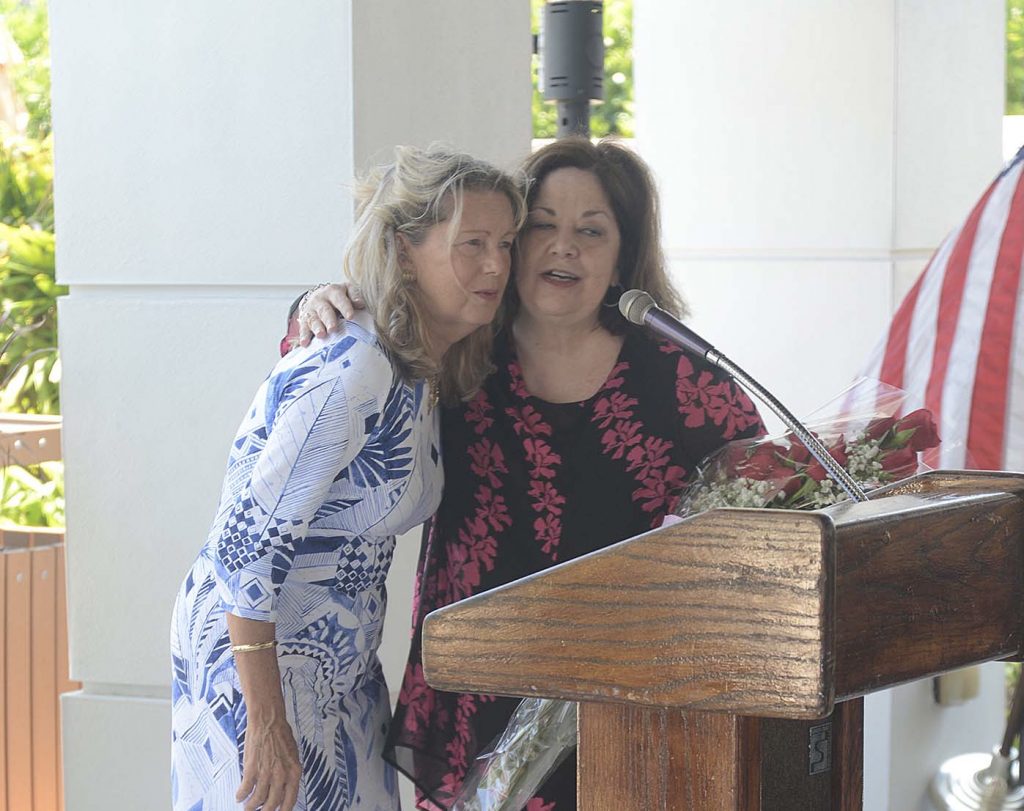 Continuing a long and distinguished tradition, The Opera Society, an affiliate of Florida Grand Opera (FGO), and one of the oldest cultural groups in Fort Lauderdale, held its annual meeting and installation of officers on May 5. Under the pavilion at the beautiful Lauderdale Yacht Club, the luncheon also celebrated the work of FGO General Director and CEO Susan Danis.
Ms. Danis provided a presentation 'Opera in the Time of Covid' and highlighted how her team performed under the difficult circumstances of this past year. She described how the team produced the 2021 season consisting of community conversations, concerts and four, short live productions, bringing opera to both Broward and Miami-Dade Counties. She spoke of her hopes and plans for the coming season. Ms. Danis received a bouquet of red roses and a standing ovation from the grateful Opera Society members.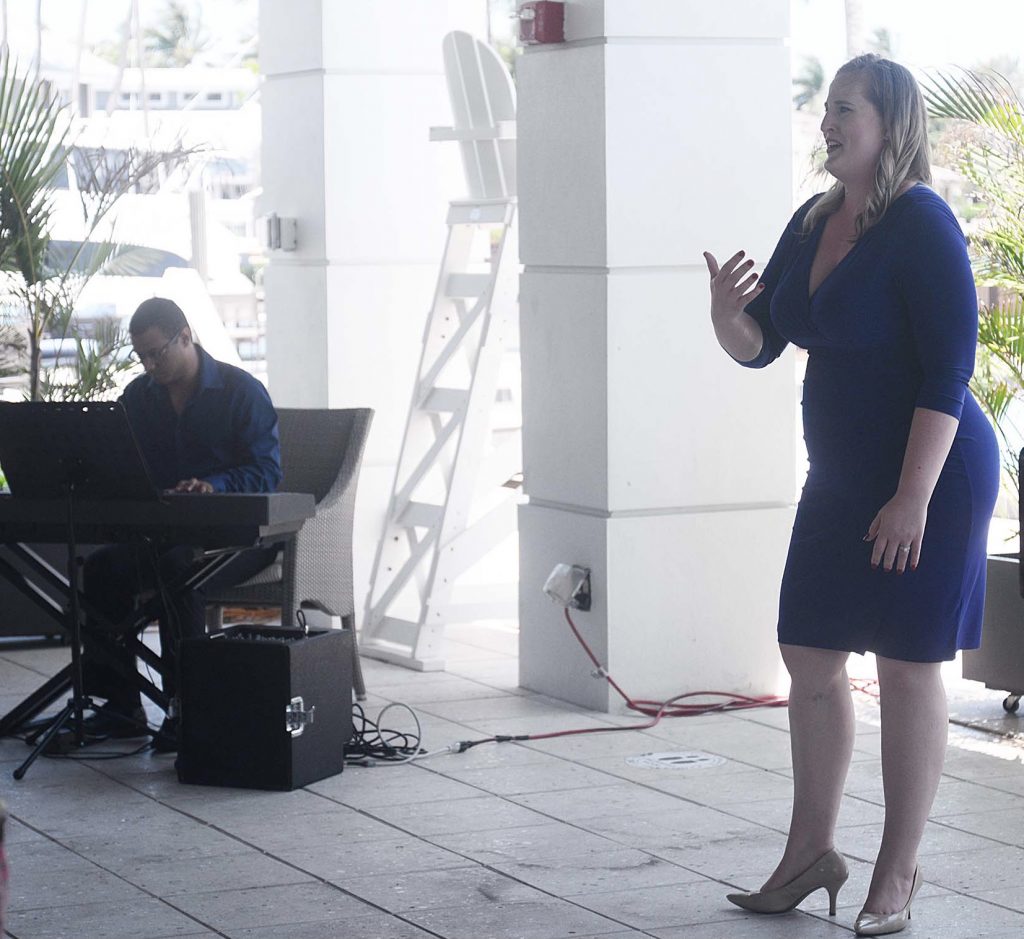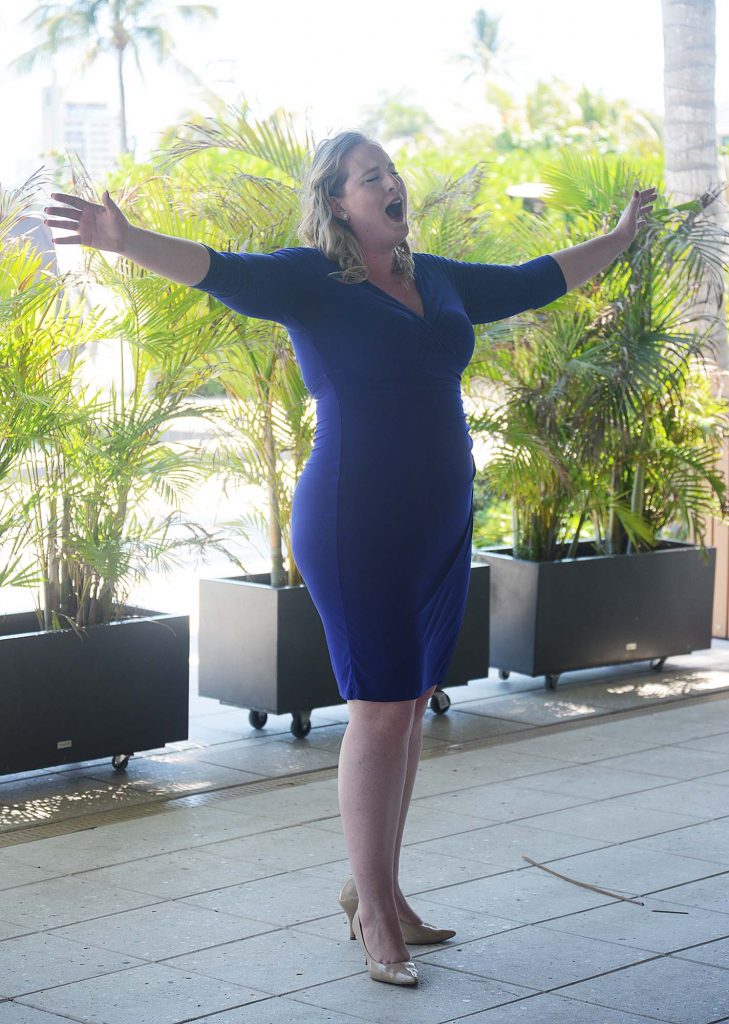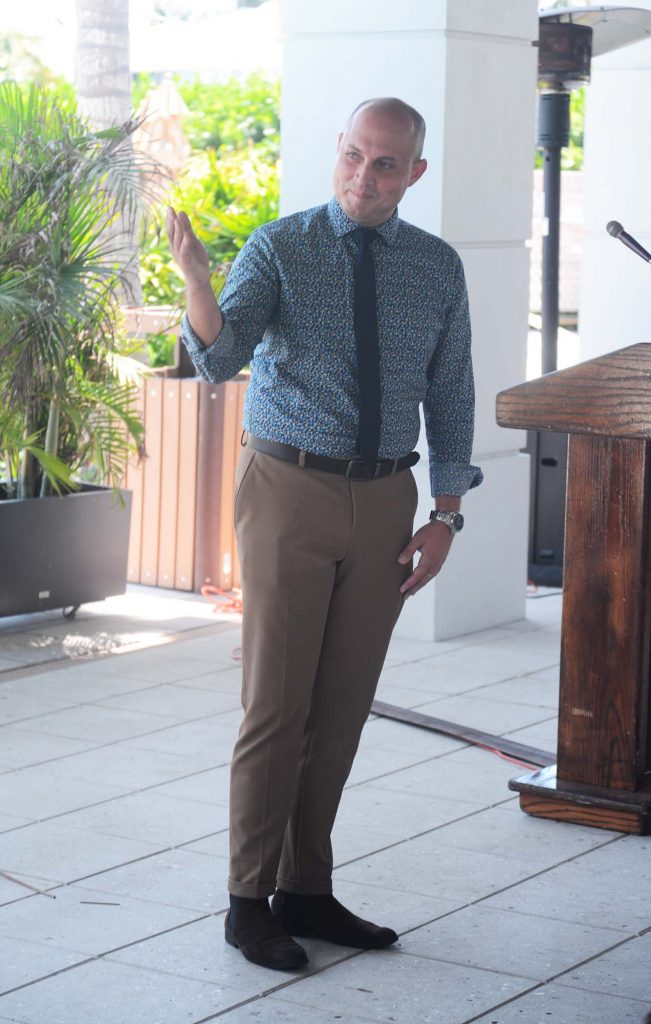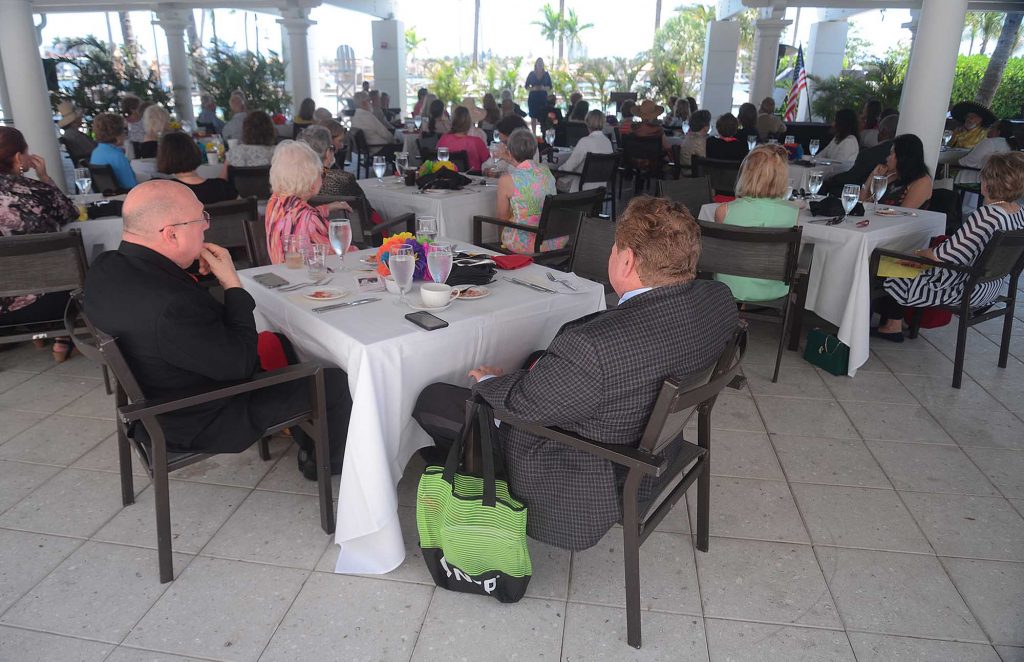 While under the pavilion, the 60 guests were serenaded by the voices of Sarah Payne, soprano, and Mitch Roe, tenor, and were accompanied by Jared Peroune on the keyboards.
Ms. Payne sang "Dove sono" from Le nozze de Figaro by Mozart and "Pace, pace mio Dio" from La forza del Destino by Verdi. She is a South Florida native and an alumnus of FGO's Studio Artist program; and recently joined FGO as Company Manager.
The two songs sung by Mitch Roe included "Morgen" by Richard Strauss and "Out There" from The Hunchback of Notre Dame.
Before his performance, Mr. Roe remarked of the song 'Out There', "The song is at a time when Quasimodo is longing to go to the town festival, but is discouraged by Frollo because he will be ridiculed and ruin the festival for the town. In the song, he takes this moment to express his desire to be like everyone else and spend just one day, out there, like all of the others enjoying the sun on his face or a simply stroll along the Seine. A bit like this past year for all of us tucked away, just wanting to get a taste of what life was before the pandemic." He is Director of Artistic Administration and Director of the Studio Artist program at FGO.
Accompanist Jared Peroune is a Doctor of Musical Arts student in collaborative piano at the University of Miami. He also serves on the music staff of FGO as pianist-coach. Mr. Peroune has performed in concerts and recitals throughout Florida, Italy, Ireland and the United Kingdom, and in his hometown of Georgetown in Guyana.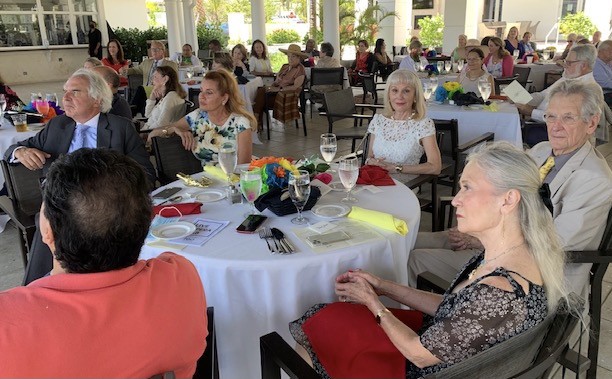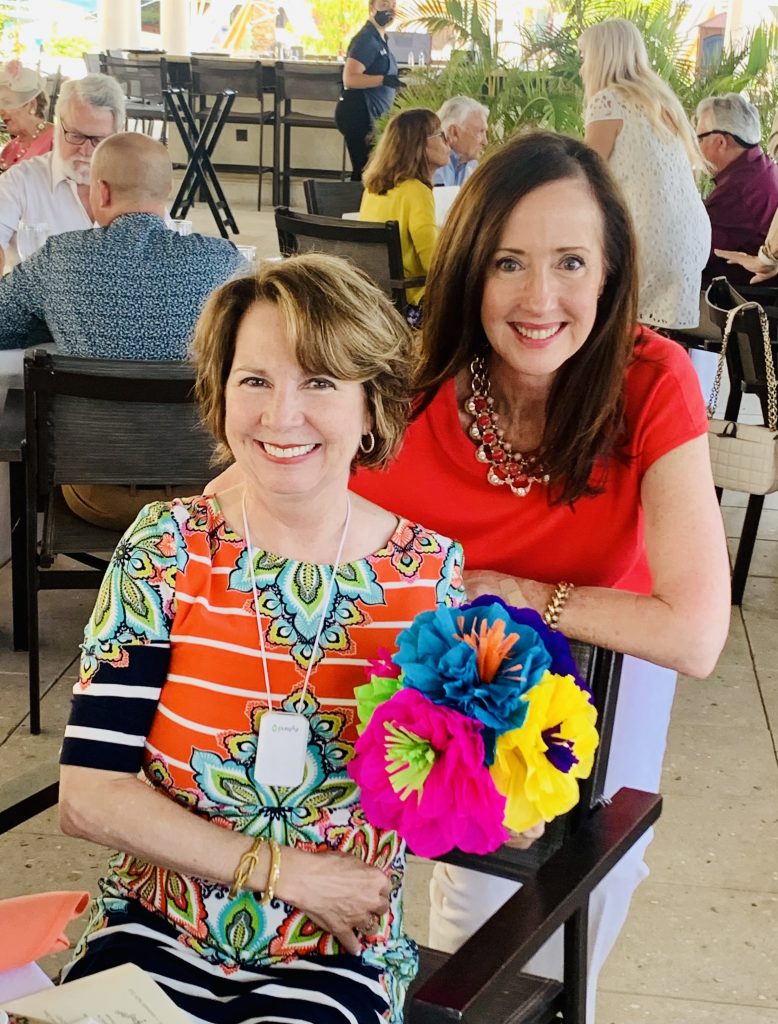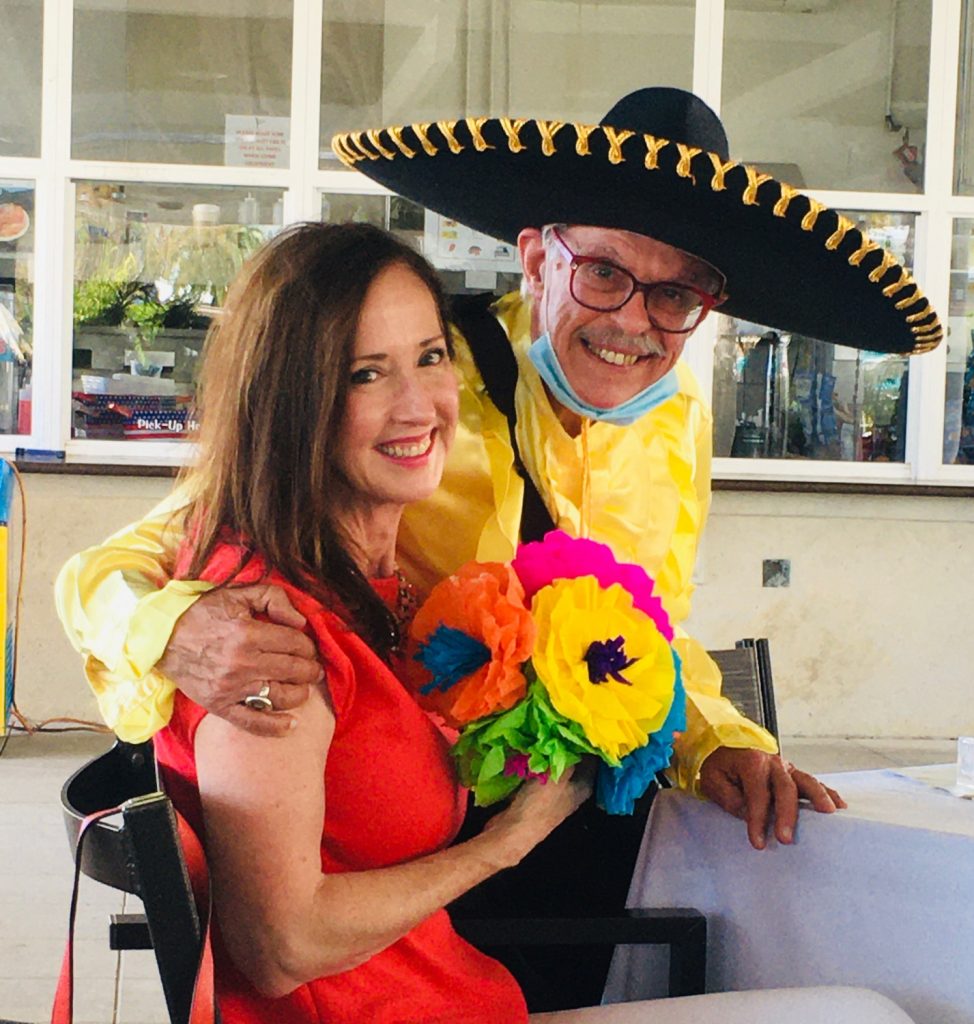 The Installation of Officers was officiated by Per Loof, FGO Board of Trustees Chair. The new officers invested for the 2021 – 2022 year include: Claire Crawford, DPA; President; Jan Solomon PhD, VP Ways and Means; Isobel Sturgeon, Esq., VP Membership; Barry Rabinowitz, VP Public Relations; Linda Balent, MD, Corresponding Secretary; and Patrice Tedescko, Esq., Recording Secretary. Lea Singh, Treasurer, was not in attendance. Enjoy the photos!!!