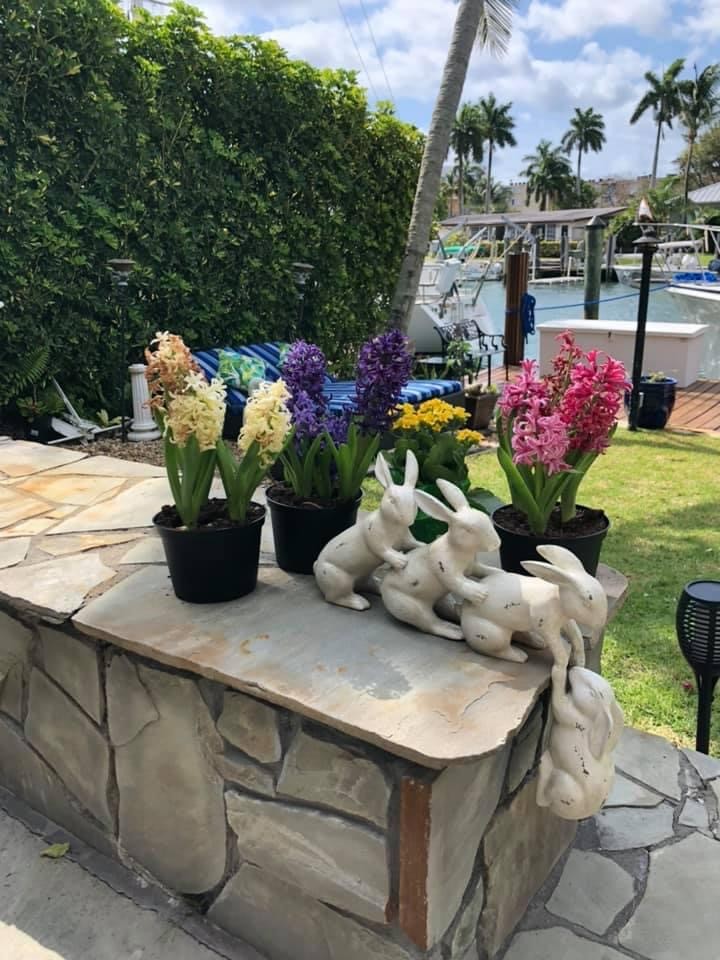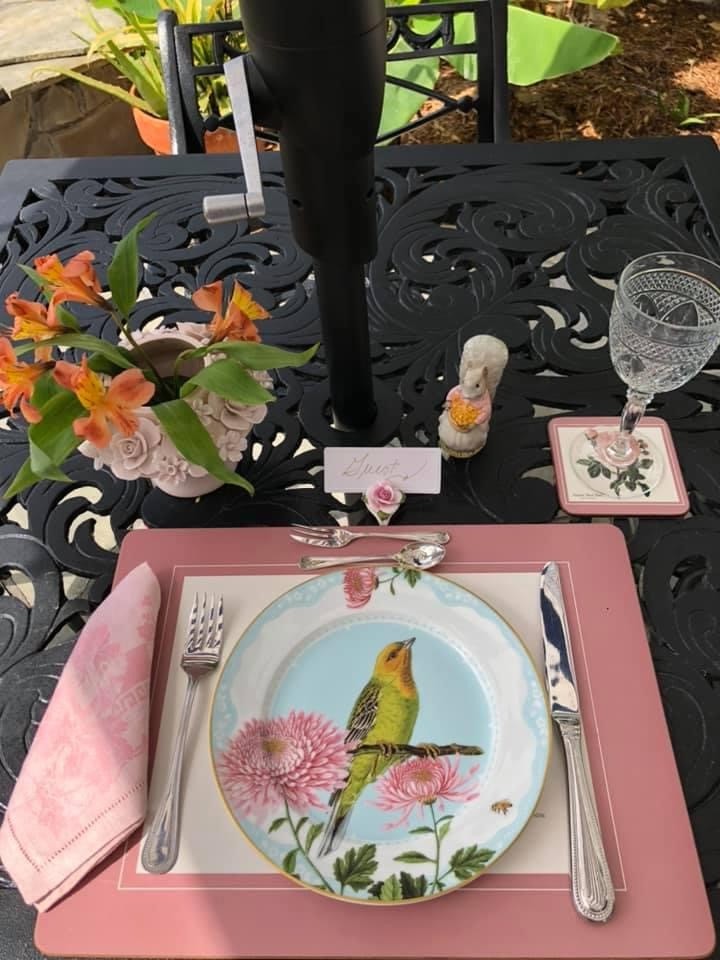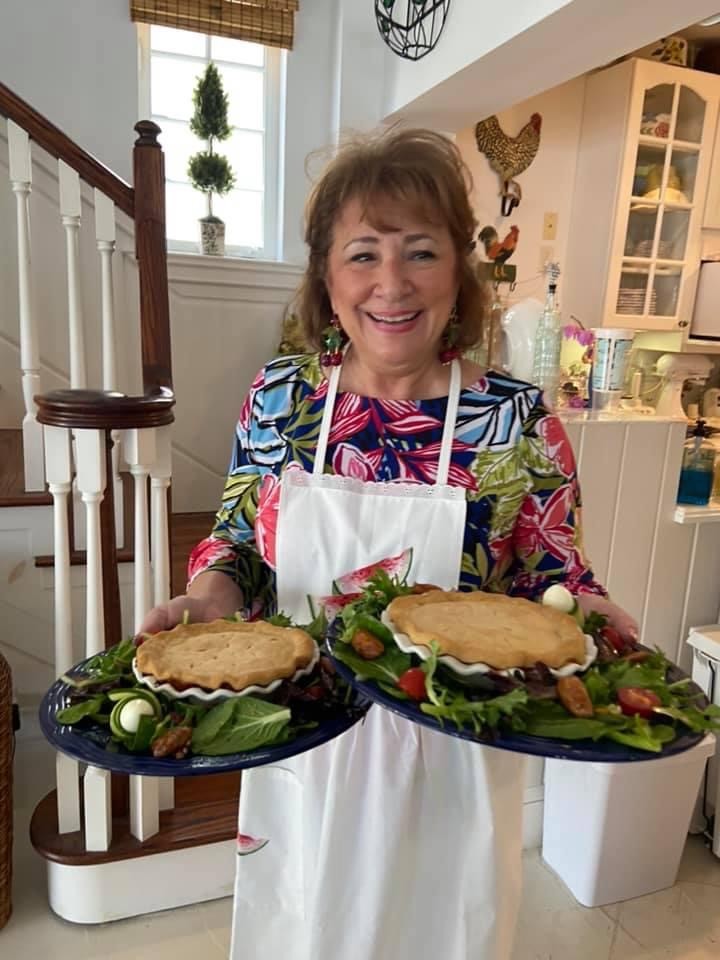 On Friday, April 9th, several supporters of The Opera Society gathered at the home of Patrice Tedescko and Robert Ferencik for a lovely Spring Garden Luncheon. With a glass of champagne or lemonade, we chatted on her patio overlooking the water. We then enjoyed a sumptuous luncheon at the umbrellaed tables with beautiful floral dinnerware. Patrice served a family recipe: individual egg and ham pies. For dessert, we enjoyed another of her family treats, a shortbread cake with cream and blueberries. We could not have been happier!
We then retired to her living room for a musical treat. Robert, an accomplished pianist, accompanied soprano, Julie Todaro. Julie is a life-long member of the Young Patronesses of the Opera and her mother founded the In-School Opera program. We enjoyed a lovely program of Cole Porter melodies, Randall Thompson's The Road Not Taken and Steven Schwartz's Defying Gravity.
We were delighted with the afternoon! Patrice surprised us with a lovely favor to take home! Enjoy the photos!