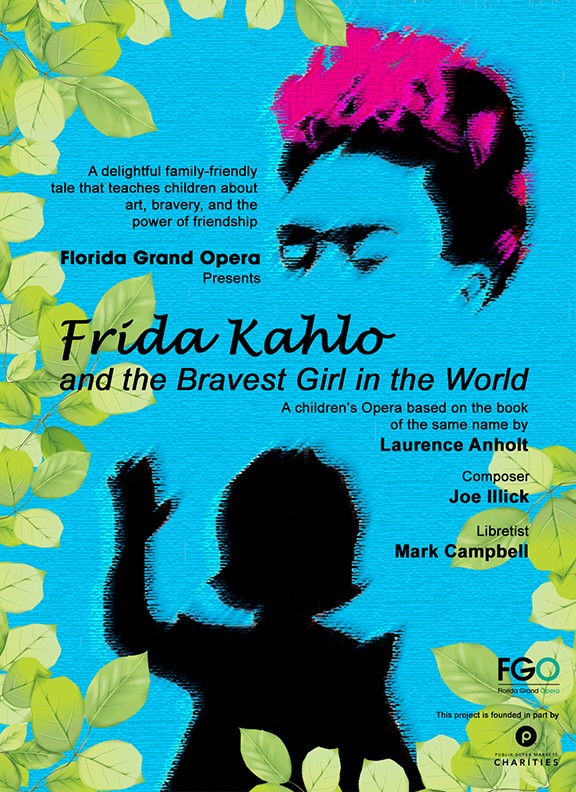 For Miami Dade and Broward Schools
Florida Grand Opera
presents
FGO Education Program 2020-2021
As part of Miami-Dade and Broward County School Districts' Virtual Professional Development Programs
The Opera Society collaborates with the Opera Guild of Fort Lauderdale to raise $5,000 in funds for ISOLDE (In School Opera; Learning During Experiences), one of FGO's school-based programs for schools in Broward County. It starts with a professional development session for Miami-Dade County and Broward County teachers, which introduces the program and provides tools that seamlessly integrate into a teacher's lesson plan, assessments, and curriculum.
With the diminished budgets of the school district, this important program enables our children to be creative, self-assured and critical thinkers. Your financial assistance will ensure our children will make a positive impact on our community.
The 2020-2021 ISOLDE program will support the development of a teacher's ability to teach social-emotional skills and communicate the importance of those skills to children. It is a tool for teachers as they foster district standards for Social Emotional Learning SEL, and jargon-free language, conveying its benefits to students.
About the Opera
Frida Kahlo and the Bravest Girl in the World is inspired by the highly-acclaimed book by award-winning English author and illustrator Laurence Anholt. The piece is composed by Joe Illick, Artistic Director and principal conductor of Fort Worth Opera. This charming opera follows the real-life story of Marianna Morillo Safa and her friendship with famed painter Frida Kahlo. This delightful family-friendly tale teaches children about art, bravery, and the power of friendship. It is an inspirational piece for middle schoolers.
Marianna is a young girl living in the heart of Mexico City. Her home is full of beautiful artwork by Frida Kahlo. She is encouraged by her family to visit Kahlo and have her portrait painted by the renowned artist, but she is terrified at the thought.
There are rumors that Frida keeps skeletons above her bed and exotic pets in her Blue House — people have even said that she is a witch. As Kahlo begins to paint Marianna in her studio, this fear quickly disappears, and a friendship blooms between the two. Marianna meets Frida's husband, Diego Rivera, and learns of the horrible accident that almost killed her new friend. Through the magic of opera, Frida's parrot, dog, and monkey all sing, and the audience is invited to join in on the fun as well.
Schedule of Events
Tues. Nov 3, Professional Development Session 1, Miami-Dade School District

Fri. Nov. 13, Recorded Frida Kahlo Performance
At Florida Grand Opera's Doral Center, Miami-Dade
Wed. Nov 25, Professional Development Session 2, Miami-Dade School District
Tues. Dec 1, Professional Development with Broward Schools
For more information or if you wish to make a contribution, please contact:
Linda Balent
Education Committee FGO, Education Committee, The Opera Society
[email protected]